Introducing, Ghanaeventsguide.Com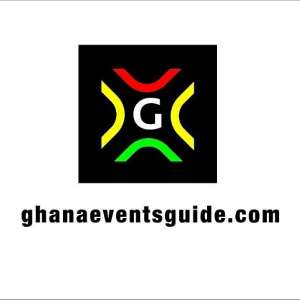 Finally, one place where you can find out about what's happening, before it happens or as it happens. For the Event Organiser the nightmare of deciding where to advertise your event is over.
With so many radio and TV stations, how can you guarantee your audience hears your ads? Advertise on ghanaeventsguide.com and be sure your event is getting to people.
ghanaeventsguide.com is the only website where you can tap on a date to find out which Ghanaian events are happening on that day and where. Be it Sarkodie performing in New York, a Ghanaian trade expo in Italy, a Ghanaian fashion show in Kenya or a conference in Ghana....
whatever and wherever your event, as long as it's Ghana related your audience will be on ghanaeventsguide.com. Contact [email protected] and get your event out there.
For the lover of Ghanaian events this website provides all the information you need. ghanaeventsguide.com is clean and easy to manoeuvre. ghanaeventsguide.com stays true to its objective - provide you listings of Ghanaian events worldwide, so you won't be distracted by other information such as entertainment news and music videos. ghanaeventsguide.com is purely an events listings guide and the only place to visit for all your Ghanaian events.
ghanaeventsguide.com. Your one stop shop for all Ghanaian related events.