Rapper Edem unleashes acting prowess in new 'Girlfriend' video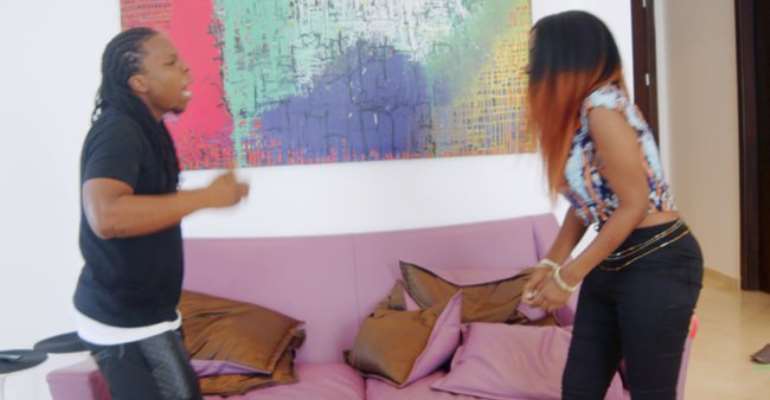 Multiple award winning Ghanaian rapper Edem could easily pass for an actor, a professional one, if he took acting seriously, and he could increase the awards on his trophy shelf.
Judging by the effort he, together with songstress Raquel, put into Edem's new project, 'Girlfriend', he could give the current crop actors a run for their money.
The video, directed by Nana Kofi Asihene, is a simple piece of art but deep and intense action.
Edem tries frantically to win his 'Girlfriend' (Raquel) back after a brief spell of cheating with two women, and getting caught. Well after such an unpardonable act, he possibly couldn't genuinely hope succeed in his attempt to win back his lady. He failed. Predictably.
Edem explained in an interview with Myjoyonline.com that the video was inspired by the fact that he wanted to produce "something that has not been done before like a video that has drama at the same time that has delivery because in most cases the performers are doing the performance in two other characters… but we wanted it to be a dual role."
The inspiration for the song, he added, "came from the market. I wanted to write a song that is like entirely different from the regular Edem. I wanted to touch on a soft but harsh angle at the same time for relationship…"
Edem will release the video which was shot at the plush Villaggio luxury apartments, on Friday.