JM Drops 'Timeless' Album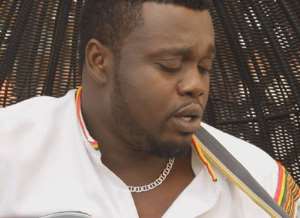 JM
Afro-pop singer, Joseph Mensah Ntim, has outdoored his latest 'Timeless' album unto the market.
Some of the songs on the album include 'The Only One', 'It's So Crazy', 'Twe Ben Me' ft Okyeame Kwame, 'Save The Children' also ft Qstar from Tanzania, 'Count On Me' and 'Hot Girl'.
Known for his unique delivery, JM always leaves an impression with the kind of words he uses and most of the songs on his album are mid-paced tunes which can be appreciated by all.
The producers of the album, Speech Productions, in a chat with BEATWAVES disclosed that the messages in the songs are very much related to everyday life issues.
By George Clifford Owusu