BAFFOUR THE OSEIKROM BOY DEBUTS 'CHILL UP' SINGLE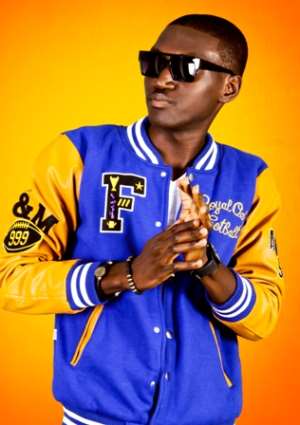 The rapper with the 'Oseikrom' tag, Baffour signed to Fly High Entertainment has debut his official single titled 'Chill up' which features Ruff N Smooth and Ball J.
According to Baffour, his reason for the song was: 'we are in a time where a lot of tension is building up from the political season hence we can't continuously be working our minds out to do what we expect therefore we need to relax'.
Baffour added: 'I think that every day should be a holiday especially for workers who go through a lot of sweat to keep their families going'.
If we have the mentality of making every day a holiday, we work under a stress free environment therefore we are able to make the best out of what we do but if we are to look at the pressure around us, we can't be fully effective, Baffour stressed.
He noted that his team, fly high entertainment are preparing a well thought out video for the current single hence fans inside 'oseikrom' and Ghana as a whole should get ready to be taken so high.
'Chill up' is a party song, it is the song that would help people relaxes their brains and makes them smile. The song will walk you through your day without you knowing you working hence it is a must listened song in the office, cars and pubs.
Baffour is ready for the Hip life music market with more commercial tunes; Chill Up is one out of many hits to follow.
Story: Nana Yaw Wiredu