VERSATILE SINGER DIOJO TO EMBARK ON IMPACT 233 SOCIAL CAMPAIGN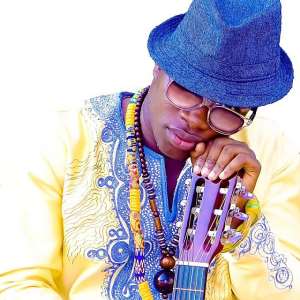 Versatile singer and composer Diojo of Joggle my number fame has revealed that he is embarking on a social campaign to teach the youth, right from his neighborhood to not less than a 100 neighborhoods across the country on ICT training with specialization in Graphic designing.
The singer known in real life as Ishmael Opoku Acheampong mentioned his reason for this project as: 'I realized that there are many young folks out there who wish to acquire a skill to enable them create employment for themselves but they hardly get help hence my team and I decided that I used my gift, which is graphic designing to support these young ones who are unemployed'.
He maintained that: 'the name of the social campaign is IMPACT 233 meaning reaching out to the youth across the country with the skill of graphic designing'. Also the project is strictly for the less privilege in society, here we talking about those young guys from a very not well to do background.
Diojo noted that, already Impact 233 which is a free graphic designing school has already began with his father – Mr. Acheampong donating 25 computers to aid him in teaching.
'My Father has blessed the school with 25 computers, I also have some volunteers helping to teach a full class, currently they come for evening classes only', He stressed.
Impact 233 is an initiative to use graphic designing to create wealth for the young guy and girl who comes from that not well to do family but has the desire to do something positive in life instead of sticking to some social vices. The initiative has already begun in Tifa – an area in Greater Accra and the singer hopes to stretch from there to other areas touching lives.
In Diojo's ending words, the singer whose current hit song – 'Joggle my number' is on chats across the media said; 'I want to say a big thank you to my Dad for his blessing with those computers, my management team led by Mr. Francis Nyatepe for all their encouragement but I wish to call on all cooperate firms who wish to support the 'impact 233' campaign to please call: 0244383964 or 0264968252 and they will receive any detail they wish to know.
Be a donor to 'Impact 233' as the youth of Ghana deserve more than just training they need to graduate with a full set up lap tops to aid them work comfortably.
Story: Nana Yaw Wiredu / NanaYaw18.com