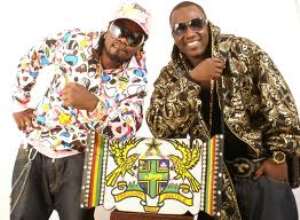 Ghana's hip life rap surgeon Captain Planet otherwise known as Jeffrey Sylvanus Dodji has been on a different plane in the Ghanaian rap industry since 2003 when 4x4 released 'Because of Money' and 'Kooko Aduro' on the Appeatus compilation.
The former student of Suhum Sectech has not only paid his dues in the rap industry but also paid his rent as he went through the mill before reaching where he is today. Captain started the journey on campus with a group called the 'Wu Clan' who used to perform in Kiddafest which helped unearth a lot of the rap artists of today.
Captain Planet is a multi-functional artist who raps in so many dialects such as Akuapem, Twi, Ga, Gomoa, Ewe, Fante and Pidgin English. He always takes issue and deals with it to the latter without falling shot anywhere which makes him different among his peers.
Connoisseurs of the local rap game should pay a special libation to Prince Bright and Rooney Coaches (Buk Bak) who discovered Captain Planet for he has lived his rap life beyond measure. Captain Planet has become a household name in Ghana since he did some mind-blowing rap on their maiden album 'Siklitele' which the video is still not forgotten by student-of-music-video due to the rich nature of the video.
After Siklitele, Captain and his partners in sounds Russell Avornyo (Abortion) and latest fish in their pool Prince Tamakloe (Fresh Prince) has release never-to-for-gotten tracks like Hot Girls Dot.com, World Trade Centre, Miss Doctor as well as waist and power.
The hip life movement in Ghana started in Dansoman when Nana King's D 12 led the crusade but in the last three years the hip life ship has dock in the harbor city of Tema but Captain Planet and his group 4x4 has remained on the highest mountain.
By: El-Amisty Nobo/Freelance Journalist