Naeto C vents at fan for criticising his BET Cypher performance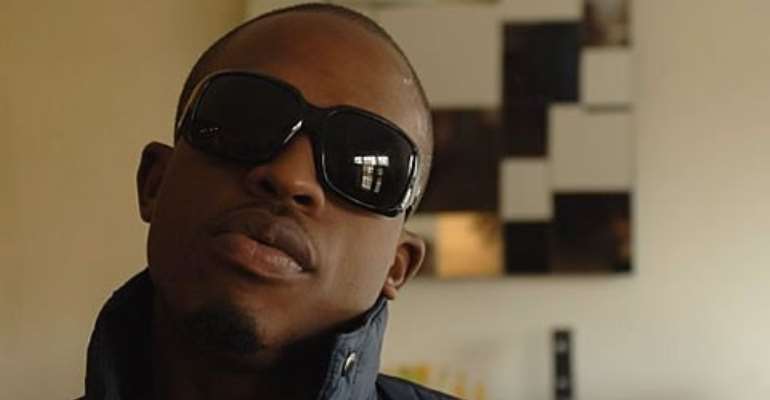 Nigerian rapper Naeto C has hit hard at a fan for criticising his performance on the 2011 BET Cypher of the BET Hip Hop Awards held at the Boisfeuillet Jones Atlanta Civic Center, USA, on October 1.
Nigeria took its turn at the 2011 BET Cypher of the Black Entertainment (BET) Hip Hop Awards when it was aired on BET international over the weekend.
The Nigerian Cypher had the likes of XO Senavoe, Iceprince, SauceKid, Naeto C, Mode9 and MI holding high the flag of the West African nation.
Ghana featured on the Cypher last year with impressive performances from D-Black, Sarkodie, Kwaku-T, Ayigbe Edem, Tinny, Baby-G and the hiplife Grand papa, Reggie Rockstone.
Impressions about Nigeria's performance have been mixed.
Naeto C, born Naetochukwu Chikwe and popularly known for his smash hit, 10 over 10, who was one of Nigeria's acts on the Nigeria BET Cypher, while receiving comments on his performance did not take kindly to a fan criticising his performance.
Naeto C started off by tweeting, "Wow, I'm trending again today lol, what's going on? Quickly receiving responses such as "You killed Cypher Datz (That's) Why! YesBoss" and "Naeto C BET CYPHER!! YOU TRY SIR!!". The artiste subsequently thanked them for their tweets.
But things took a different turn when a fan contrary to the congratulatory messages, tweeted "Bros (Brother) u no try for dat (you didn't try at the) cypher oo."
Naeto C angrily replied that fan saying, "Na ur papa wey no try," or it is the fan's dad who didn't try.
An angry fan also waded into the saga, jabbing the fan. The second angry fan tweeted, "u no sabi anything ... who tell u say boss no try. Na back of TV u watch?" to wit: 'You don't know anything ... who told you Boss (Naeto C) didn't try. Did you watch it from the back of your TV?'
The multiple award-winning rapper who graduated with a Master's of Science in Energy Economics from the University Of Dundee, Scotland last year later said, "On the cypher, everybody did their thing, if you don't like any artist, his style or bars, which some may not get, simply keep it moving ..."
He added; "After all we were chosen to rep(resent) our country which is historical in itself, I'm the best @ what I do, MI and Mode are the best at what they do etc."
Reggie Rockstone who led Ghana's rap contingent at last year's Ghana BET Cypher also commenting on Nigeria's performance tweeted, "Everybody was nice on the Nigeria Cypher! Some stood out but that is normal! They were all far from whack! Only thing missing was a dialect!"