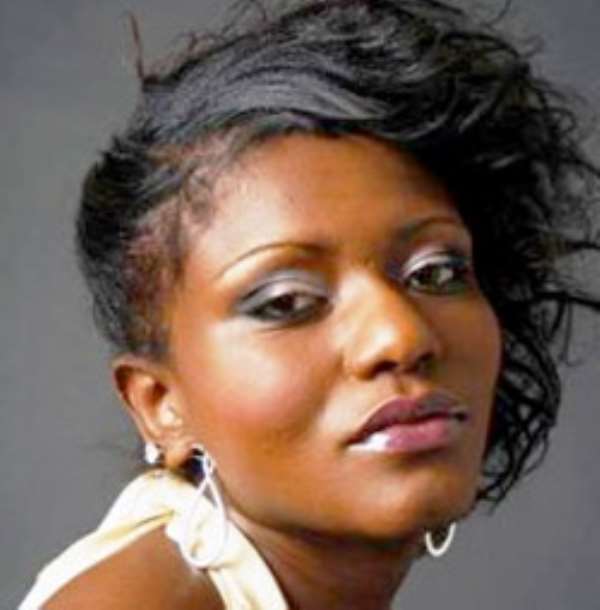 Dentaa
A 30-minute educative and entertaining magazine programme produced by a team of international experts with excellent relationships with a wide range of culturally diverse and mainstream media, alongside outstanding track records, will soon hit your television screens.
Dubbed 'Dentaa Show', the series is tailored to bring famous Ghanaians closer to the general public in an entertaining and educative magazine series on television every weekend.
'Dentaa Show's target audience is anticipated to soar, week after week, as its hostess, Vivian Dentaa Boateng displays her exuberance that catapults her to deliver the best with personalities on the show.
The show is produced in the United Kingdom (UK) and telecast currently on OBe TV on Skyy (UK).
The 'Dentaa Show' debuted on UK's Sky Channel 155 in the fall of 2006.
In its freshman year, the show scored the highest ratings in first-run syndication in the coveted 18-40 years demographic; capturing the biggest audience in talk and out-delivering established talk shows.
Dentaa has already met and interviewed many famous personalities and has over 13 years of experience in emceeing, broadcasting, fashion and acting and playing numerous roles in films and series on BBC, ITV and Channel 4.
She was born in Juaso in the Ashanti Region of Ghana but moved with her family to the UK at the age of 5.
Her charisma and confidence during school plays and talent shows developed her passion and charted the path to her current career.
In 2005, she achieved relative stardom by touring around the globe promoting her released solo Gospel album.
For sponsorships, please contact [email protected] , or [email protected] .