I have not enjoyed doing music - A-Plus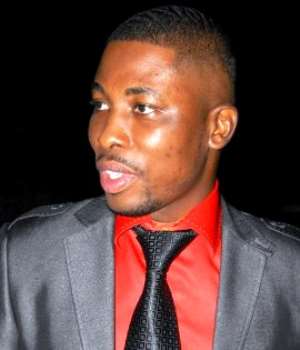 A-Plus

Kwame Asare Obeng aka A-Plus, one of Ghana's controversial hiplife artistes, has announced his intention to quit music.
A-Plus hit the music scene in 2000 with his controversial album, 'Freedom of Speech I' with hit song 'Mesuro Mpo Na Merekeka Yi O'.
A-Plus, who claimed music had put him in a certain category in society, told Adom TV, a channel on Multi TV last Friday that he had suspended his musical career because "music is not something I have enjoyed doing".
A-Plus stated that he had regretted going into music because a large number of people in the society saw musicians as desperate people who wanted to do music to make ends meet, adding that some also claimed musicians were school dropouts and had nothing to offer the society.
According to him, some parents had gone to the extent of warning their children not to choose music as a profession, with the excuse that illiterates did music.
Although music has exposed him to the world, A-Plus disclosed that he needed to explore other potentials in him, but promised that whatever he ventured into would be centred on showbiz.
A-Plus, who is the host of the A-Plus Show on etv, disclosed that he was once a married man, but now he is single, adding, "I don't want pressure".
The A-Plus Show is a comedy and music show. Every week, A-Plus does 15 minutes stand-up comedy on the show. The show also has a segment for artistes and personalities.
On the issue of threats on his life due to the kind of issues he rapped about, A-Plus disclosed that he had received a number of threatening messages, but being a strong man, he had survived all the threats.
He further told the host that he had plans of coming out with talk show programmes on television, adding that by the end of the year he would come out with three talk shows on TV.
His first album, 'Freedom of Speech I', talked about how he was afraid of what he was saying but still saying it, for the sake of democracy, as he lambasted politicians.
His style was new and a welcomed addition to the hiplife landscape. Other than his political songs, he also has a lot of socially conscious songs.
After J.A. Kufuor took over the mantle of power from J.J. Rawlings in 2001, A-Plus released 'Freedom of Speech II', which criticized the wrong doings of the NPP government and implored them to do better lest they got voted out of power in the next election (2004).
The New Patriotic Party won another term in office but it did not prevent A-Pluz from releasing 'Agye gon', analysing the 2004 campaign promises, etc.
A-Plus also received death threats for his song 'Letter to Parliament'. Other popular songs of his are 'Two Paddies', 'Zilo', 'Mansa', 'Asem Kese', 'Igwe', among others.