MUSIGA Needs a Credible Leader- Amakye Dede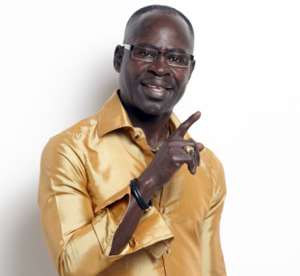 Abrantie Amakye Dede
One of Ghana's seasoned highlife musicians, Abrantie Amakye Dede, has declared that the Musicians Union of Ghana (MUSIGA) needs a leader who is credible and committed to discovering, harnessing, developing and promoting Ghanaian music and talents.
He said MUSIGA needed a leader who would promote greater participation and transparency at all levels, and also initiate programmes to guarantee regular incomes for the members of the union, apart from the annual royalties they received from the Copyright Society of Ghana (COSGA).
He noted that the musicians must elect a leader who was transparent and would be ready to involve them in decision making, and also flush out those who wanted to enrich themselves at the expense of the poor musicians and stakeholders.
Speaking in an exclusive interview with BEATWAVES in Accra yesterday, Abrantie Amakye Dede stressed that the music industry, which had gone through a lot of tribulations, needed competent and credible personalities to run the industry.
'As time draws close for members of the Musicians Union of Ghana (MUSIGA) to go to the polls to elect new executives in August this year, I will advice all the delegates who will be voting to vote for a credible leader to lead the musicians,' he said.
He called for drastic scrutiny of all those contesting for various positions in order to weed out those whose activities had contributed towards the collapse of Ghana's music industry.
Abrantie said MUSIGA was home to the greatest names in Ghanaian music, past and present.
He attributed the problems facing the musicians as well as the industry to incompetence on the part leaders tasked to manage the affairs of the industry, adding that their actions could create problems among the musicians and other copyright owners.
By George Clifford Owusu