Attractive Attempt To Produce His Own Movie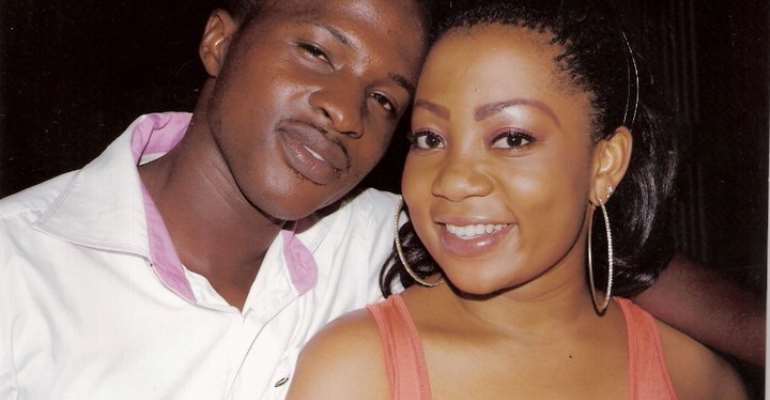 Joma Movie production is at it again after releasing unto the market another block buster "clash of the land guard "which did well on the movie market. what makes executive producer Samule Nii Okeene's second attempt interesting is the inclusion of arts writer and movie critique Mustapha Ayinde Inusah who is popularly known as Attractive as the producer of the movie whose working title is not even known.
Piling up a good number of crene dela crème of Ghanaian actors and actresses including Mrs Kaloum Sinare Baffoe, John dumelo,Vicky Zugah,Eddie Nartey .Ab and George Dickman, there is no doubt that the movie is set to make a buzz market when production work is finally complete. Attractive works with flex news paper and manages a movie website www.ghanamovie.net.
In an interaction with him to find out his interest in production this movie,he stated that he see the need to help the movie industry surge forward since he has gathered enough experience working with production houses like Venus films production, Movie Africa (Socrat Safo)Akwetey Kayi,Muda films,roger q production, Double d,Frank raja production,heros production, alexib production etc.
"Due to my experience after working with these producers and after staying behind the scene criticizing peoples work, I feel it is now time for me to put what I have learnt into practice. Moreover we are tired of being branded as stealing foreign movies story lines. Therefore in collaboration with a professional script writer Johny counselor some two years back, we finally decided to partner Joma films to shoot this movie. I know what is good and bad in the industry so I want to bring out a quality production not seen before so movie fans should just watch out for the movie which will hit the market in less than three months "Attractive added
One interesting revelation is the fact that many movie makers have been flooding the set of the productionto see the exploits of Attractive and what he can do after the fuss made about the movie.watch out for the release of the movie soon .
By Samuel Baah/Flex News paper /Ghanamovie.net