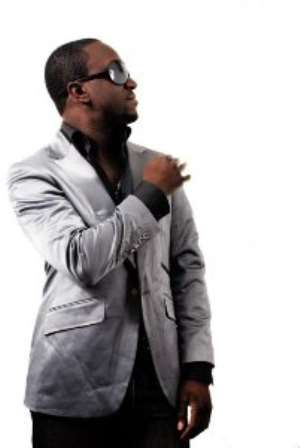 Richie is one of the many artistes billed to perform at this year's Joy FM Nite with the Stars.
Richie, known in real life as Richie Mensah, one of Ghana's finest Sound engineers and vocalists is set to release a single from his upcoming album at Joy FM's Nite with the Stars on Friday, November 27.
He made this revelation in an interview with Joy FM's musical programme, Cosmopolitan Mix host Doreen Andoh.
Richie who will be making his second appearance at this year's event said he is due to release the album March next year.
"Am releasing my new album next year march and next week Friday...I will be performing my first single that night (at the Nite with the Stars)," he said.
Richie who is 23 says he is trying to achieve as much as he can while young, "I am just trying to achieve as much as I can whiles am still young. Most people always assume I am much older but I am 23 and I want to make sure that before I turn 27, Lynx Entertainment, Richie and Ghanaian music in general are on the world map."
The silky musician is behind Lynx Entertainment and has himself, Asem, Irene, OJ Blaq, Eazzy with new additions Ziggy and Daniel signed on to it.
From his humble studios at New Achimota, he has worked with music greats like; Tinny, Okyeame Kwame, Wutah, Praye, Jane, Echo, Lady Prempeh, Sway, 2Face and many others.
Richie draws his music passion and success from his sense of adventure, "I am addicted to music. I just keep doing any new thing that comes to my mind, trying to find the new drive in music."
His first single 'Frema', he says was a song he did to prove to Ghanaians that we can equally do international R&B music in our own language, "I wanted to actually show Ghanaians that we could do R&B in our own language for it to be as beautiful as they do outside..."
Richie enjoys listening to R&B, Rock, Hip hop and Reggae and dreams of working with international artistes Lionel Richie, R. Kelly and the Late Michael Jackson.
On what music fans should expect come Friday, November 27 at the Conference Centre, Richie said, "I promise that it is going to be a great show. I have already started rehearsal...they are guaranteed, I will not disappoint."
Story by Aglanu Dela Ernest/Myjoyonline