NOLLYWOOD STARS BESIEGE EDO SPIRITUALISTS FOR POWER TO STAY HOT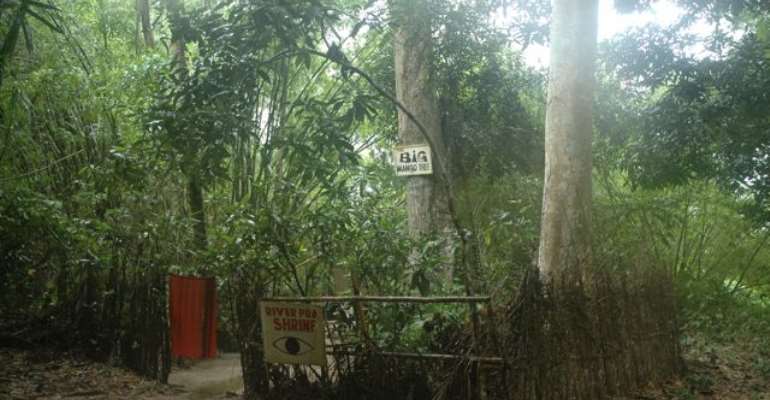 Does spiritualism have anything to do with being commercially successful? While this is a puzzle that would take religious experts and traditionalists a while to analyze, feelers from the nation's movie industry indicate that it is fast becoming the fad, pretty much like the home video scenes are depicting. Startling is the revelation that the practice is now rampant in Nollywood amongst actresses, producers and marketers, pointing to the fact that the industry may indeed be committing itself to a life of heathenism over talent.
Feelers told us, that these trips to Edo for spiritual consultations amongst movie people has assumed a frightening dimension these days that producers and marketers first take their edited movies to the spiritualists for endorsements before they are released into the market. And such trips, according to a reliable source, explains why some movies believed to be watery in content are known to have had sold hotly in the market.
On the other hand, the actresses known to be imbibing the same habit do so all in the name of finding fame and breaking even. The actresses are also said to be in this dirty habit in order to win the attention of very wealthy lovers, who would turn their lives around.
We scooped that the two hot destinations for movie people in this habit are all in Edo state. One of the spiritualists operates from Auchi, the headquarters of Etsako West local government area of Edo state, while the other operates at a town, Igbanke, a border town between Edo and dElta state, where late singer, Sammy Needle, hailed from. Some of the wave-making actresses are also said to be in the habit of visiting these two towns on regular basis to make appeasements to the spiritualists, in order that their services would still be needed in the acting business.
Here is one of the artist, producers and marketers fingered in this ignoble habit:
1.Let us identify her as E.C which, are the initials formed from the letters of her names. She is a very pretty actress and was thriving well, having been discovered by a director, who prides himself as one of the most prolific in the industry. At a point, she realized her aims of pinning down one multi millionaire whose interests span oil, estate, and agriculture. She has been insisting on returning to the industry, but the millionaire, who is believed to have been caught with charms has resisted, offering her huge cash to run another business instead.
E.C according to the scoop is one of the regular visitors to the man at Auchi, and has availed him so much cash in return.
More list developing.