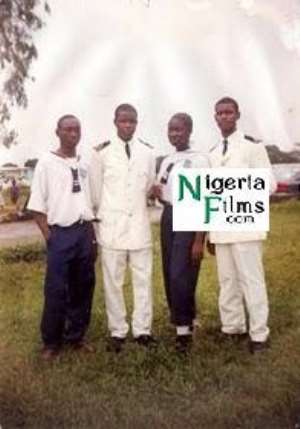 Undoubtedly, Mercy Johnson Okojie has gone through a lot paying her dues in the industry and also rising to stardom.
To say the fact, she has a great influence on many aspiring actresses apart from Genevieve, Omotola and the likes.
This picture is that of Mercy Johnson back then at Nigerian Navy Secondary School, Akasso, Port Harcourt, Rivers State some years ago.
Would you say that Mercy Johnson has always been a tomboy?
We learnt that she has always loved to be in the midst of boys back then in her secondary school days.
See what stardom has turned Mercy Johnson into. A pretty and figure eight chic.
Thumbs up Mercy Johnson. Hope my brother, Odi Okojie is taking good care of you?