HOW CHINEDU IKEDIEZE & OSITA IHEME HIJACKED FEMALE ROLES IN 'THE RETURN OF AKI AND PAW-PAW SISTERS'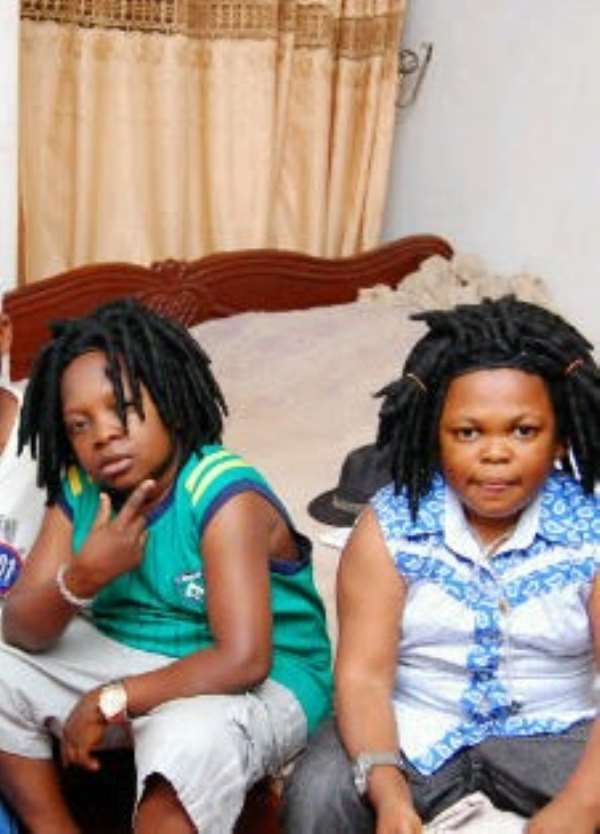 If information reaching us is anything to go by,then two Nollywood multiple award actors,Chinedu Ikedieze and Osita Iheme globally known as Aki N' Ukwa and Aki and PawPaw may soon be losing the number of their ardent admirers and fans.
Authoritative sources opined that the reason for this is that they decided to act the parts of ladies in the movie "The Return of Aki and PawPaw Sisters."
It was confirmed that when the producer,Mr. Martin Onyemaobi and the director of the movie,Amayo Uzo Philips came up with the idea of discovering another set of female midgets to play the roles,a mole leaked the news to Ikedieze and Iheme,who out of fear of future competition,manipulated the cast list and brought back the old faces of Aki N'Ukwa as the female actresses.