WE NEED EACH LOCAL GOVT ONE FILM VILLAGE – JUSTUS ESIRI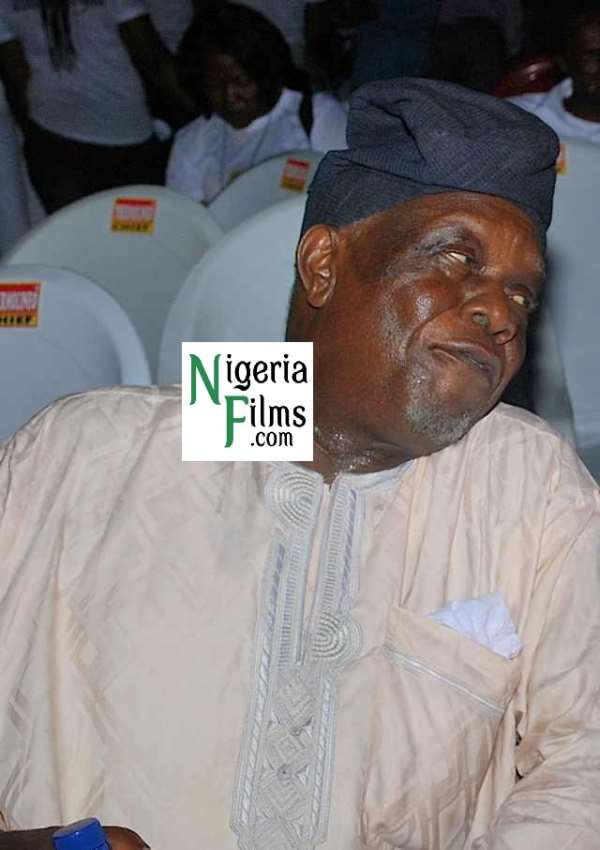 One of the surviving movie veterans in Nigeria, Justus Esiri is advocating that each local government area in Nigeria should have a film village or call it Community viewing centers. This he said can only tell that our film industry is developing. Justus who spoke with us on set a Pressing Forward production.
The Maguda Kingdom did talk on the industry the fore fathers dreamed of. On the film villages, he said," Let there be at least one cinema house in every local government area in Nigeria. Then each state government begins to produce films to take care of the youths, training the youths into taking part in different areas of the industry; in acting, producing, directing, cameraman, makeup artistes, and costumier among others. That is about eight professions in just one industry.
That will mean opening up the villages because you have to use them to shoot the films instead of having a film village somewhere in Lagos or Abuja where not everybody can access." And if this could solve the issue of unemployment in Nigeria, Justus opined," It would have done so much. We should train people for these jobs and then we would be world beaters. We should not be the way we are; retrogressing. And we must also stop that of over shooting of movies where we mind only of quantity and not quality. This is the dreams we had when we started the film industry in Nigeria, for with movies we can cement our social cultural, political, religions, educational, economic and traditional barriers."