Frank Edoho Caught Fondling Lady's Oranges At Eko Hotel Car Park!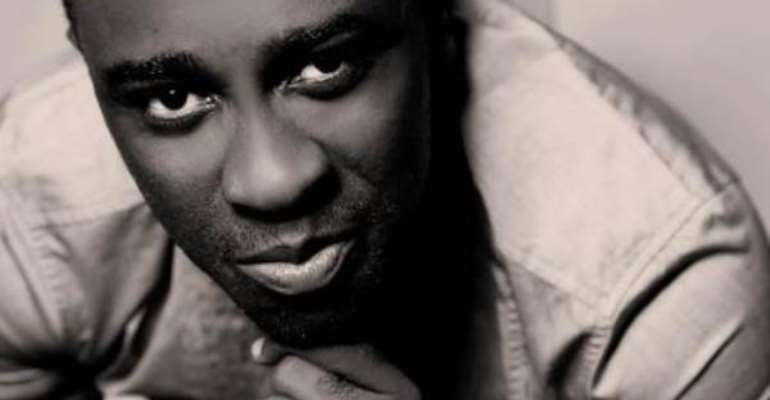 Popular On Air Personality and Television quiz programme, 'Who wants to Be A Millionaire' presenter, Frank Edoho is really in love again.
It would be recalled that Frank and his estranged wife, Katherine, also a TV personality are currently separated over allegations of battery and infidelity against the husband.
It now seems Frank has moved on with his life as he was sighted with a lady at about 2am last Sunday, October 2, 2011 at the new Parking Lot of Eko Hotel & Suites, smooching each other in the darkest part of the area.
Those who saw the love scene said Frank threw caution to the wind and began to fondle the lady's Oranges.
Our source revealed the identity of the lady as Sandra Onyenaucheya, said to be the new apple of his eyes.
The lovebirds leaned on Frank's wine colour Range Rover Sport for the love act. The light skinned lady, who is said to be a single mother somehow got uncomfortable later and dragged Frank into the Jeep where they both stayed in for few minutes, probably to finish what they started, before they moved out of the Parking Lot into the main building of the Hotel.
click the link below to go to...
FRANK EDOHO FINALLY OPENS UP ON HIS SEPARATION FROM HIS WIFE.
AFTERMATH SEPARATION FROM WIFE,FRANK EDOHO FINDS NEW LOVE.
FRANK EDOHO'S ENSTRANGED WIFE,KATHERINE FINDS NEW LOVE.REAL REASONS THEIR MARRIAGE CRASHED.
FRANK EDOHO PLANS TO WED SANDRA COME DECEMBER 2011.
FRANK EDOHO AND KATHERINE TALES GET MESSIER.
FRANK EDOHO BEGINS DIVORCE PROCEEDINGS AGAINST ESTRANGED WIFE,KATHRINE!.
POST SEPARATION TRAUMA FRANK EDOHO'S WIFE KATHERINE SACKED BY CLASSIC FM.
WHO WANTS TO BE A MILLIONAIRE ANCHOR,FRANK EDOHO SPOTTED AT SHOPRITE.
Frank Edoho's break up: Entertainers advice troubled couple.