5 Celebs That Rock The Red Carpet Any Time, Any Day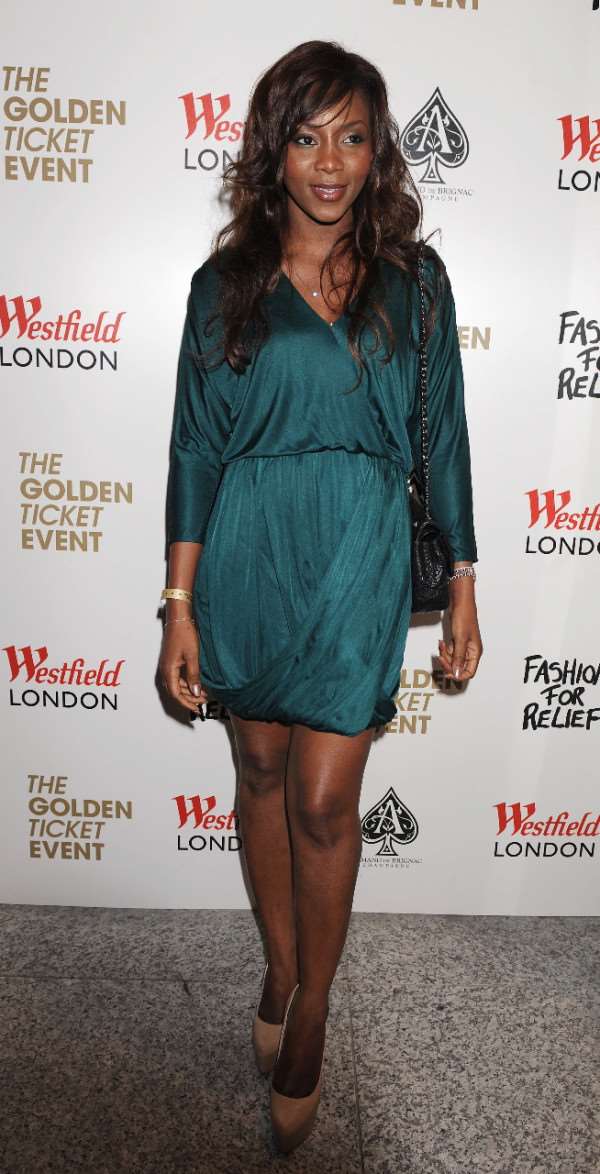 One thing these celebrities have in common is that they are always on point and well arranged anytime you see them on any coloured carpet. They always have this drop-dead-gorgeous look that keeps everyone talking and paparazzi snapping.
They believe that fashion is an art that should be taken seriously, and appreciated by both the wearer and the looker.
Simply put; they know what style is and are not afraid to push boundaries and be daring!
Check out these celebrities and see if truly they rock the red carpet anytime!
Omowunmi Akinifesi: Beautiful and elegant, Omowumi always puts her red carpet looks together so effortlessly, and that makes her the cynosure of eyes at events. A former Most Beautiful Girl in Nigeria, she is one ex-beauty queen that has remained in our memory not because of scandals, but with her appealing and elegant dress sense all the time. Recently, she won the ALLURE Style Icon 2011.You can without a doubt agree that she truly deserves the award. With a lovely apple or triangle shaped figure, she knows what suits her body shape and is always on point with her hairdo, makeup, dress and accessories. Her style is simple, elegant, classy and sophisticated.
Genevieve Nnaji: Not only has the Nollywood superstar actress distinguished herself from others with her great acting prowess, Genny as fondly called, has been able to maintain a gorgeous look year after year. She loves timeless essentials and is never afraid to take chances. With a great figure to compliment her alluring look, she combines colors properly and chooses fabrics carefully. Have you noticed that she has this soft and sensual look? Genevieve no doubt dresses her age and carries herself very well like the diva that she truly is! She also dresses to suit her body type and at most events, usually looks very classy and glamorous.
Ohimai Atafo This young man is the talented and celebrated fashion designer behind Mai Atafo Inspired (MAI) clothing, who believes fashion is an outlet for him to express himself. His style is contemporary and stylish with a classic hint. Apart from his well articulated dress sense and perfectly groomed moustache, Mai is well known for his bespoke styles and his use of colours as seen in his coloured shoes and trousers that make statements wherever he steps out. He constantly keeps fashion lovers guessing what his next colour trend will be on the red carpet. That is why you can never see him in the same clothing for too long. Although Mai has his own style, he always goes with the trend and sometimes ahead of it as he believes a man needs to dress up really well and spice up the dressing with a bit of colour. Winning the ALLURE style (MALE) Icon search 2011 is well deserving for him, don't you think?
Rita Dominic: What comes to your mind when you hear the name Rita Dominic? Obviously, her hot and sexy hairstyles, high heels, flawless skin and sexy petite stature! This Nollywood star actress is a red carpet delight anytime. Known for her hot and sexy hairstyles, over the years she has carved a signature look for herself and pays serious attention to her skin as flaunts her assets. Rita style is fresh, fun and inspiring. She is not afraid to experiment with clothes and could take risks with color combination. Her makeup is always on point depending on the event she is attending. Definitely, she is a stunning, attractive and a powerful dresser, with a unique dress sense that only a few could rival.
Nike Osinowo Soleye: Nike is an ex-beauty queen that came into the spotlight when she won the prestigious Miss Nigeria beauty pageant in 1991. Since that time, there has been no going back for this beautiful woman. She truly embodies the true meaning of beauty, class and style. With a shape still intact, she can still give reigning queens a run for their money, as she is still beautiful and very stylish in her 40's.