AT LAST! STAR ACTRESS FUNKE AKINDELE A.K.A JENIFA DUMPS FEMI ADEBAYO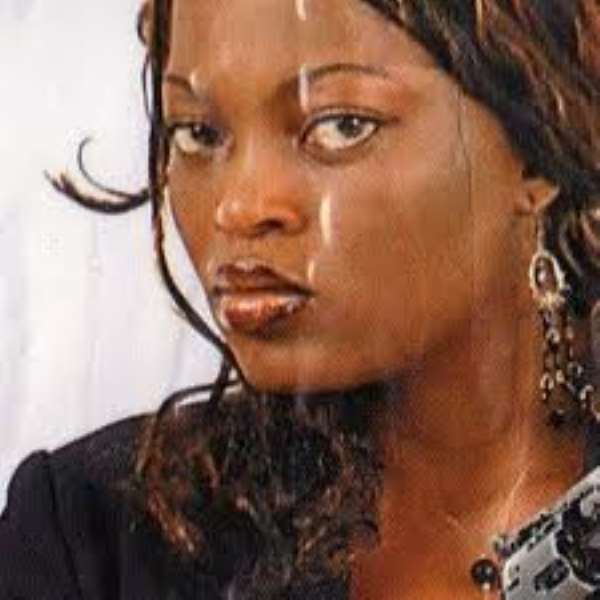 That these two Nollywood thespians are in glue is a stale story while it is no more a rumour that the duo had denied their romance tale.
But the recent development indicates that the duo of Funke Akindele of Jenifa the fame and veteran actor,Femi Adebayo otherwise known as Jelili are not enjoying good time together as it used to be.
We learnt both of them graced an event at Lekki,Lagos and they snubbed each other at the said event.
According to the eyeswitness who witnessed the whole scenario, the vibrant son of Mr. Adebayo Salami a.k.a Oga Bello (Femi Adebayo) was at the event earlier before Ghetto Girl as Funke Akindele is fondly called by her numerous fans and admirers courtesy her scintillating performance in her blockbuster movie titled 'Omo Ghetto' got to the event.
The source squealed further that Funke arrived barely an hour after the arrival of Femi,but the most surprising aspect of it was that immediately Jenifa got there, she headed straight to where her colleagues including Femi seated. When the law graduate of University of Lagos and Moshood Abiola Polytechnic respectively got there, she greeted all her colleagues but declined to say hi to Femi.
The action was seen as a snobbish act on the part of Jenifa to Femi.
The dude (Femi) could not stand the humiliation that Funke gave to him. He vacated the seat and went to sit in a far distance from where Funke is sources stated firmly.
We were also informed that the action of these two actors led to different discussions among fun seekers at the event as some are of the opinion that Funke Akindele might have seen a new suitor who she has resolved to spend her entire life with and dump Femi.Some said that the duo's action could be a very brilliant plan between both just to shield away their love chemistry.