GENEVIEVE NNAJI IN ZEDEYE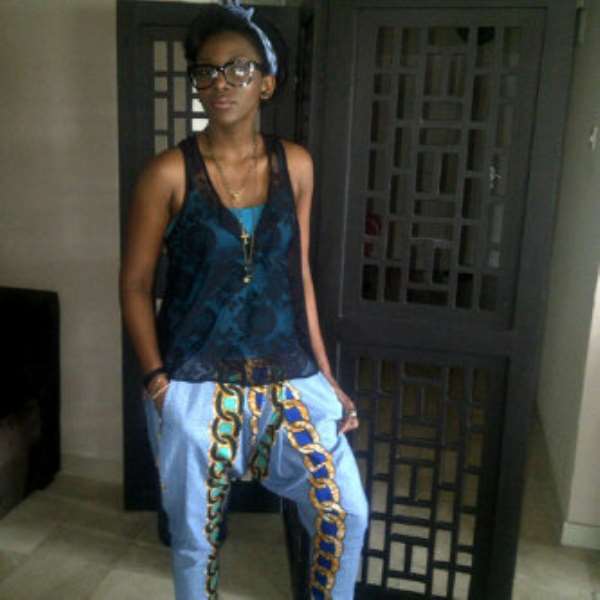 Top actress Genevieve Nnaji who seems to have world domination has her agenda now, was seen recently in an outfit made by a notable Nigerian designer ZedEye-Ngozi Pere-Okorotie, who is a graduate of the famous London College of Fashion,(the outfit is a chained ankara pant). Zedeye recently showcased at the Arise Africa fashion week 2011 in April & also showed her collection in February at the world famous London Fashion Week A/W 2011, her inspiration is one of the most creative fashion designers in the world, the acclaimed fashion goddess- Vivienne Westwood.
Genevieve Nnaji in the last couple of years, has helped to take Nollywood to another level, the kind of international attention she has gotten in the last few months has been unprecedented, no other home based actor of Nigerian descent has gotten that much press, noted has one of the biggest African actress, she was even at the Cannes Film Festival just a few weeks go. Apart from being a very successful actress, she is also a budding designer, with her own Label.
ZEDEYE IN SHY BLUE ON RED SHOES.jpg