We can sell Nigerian films cheap to beat pirates, says Iroegbu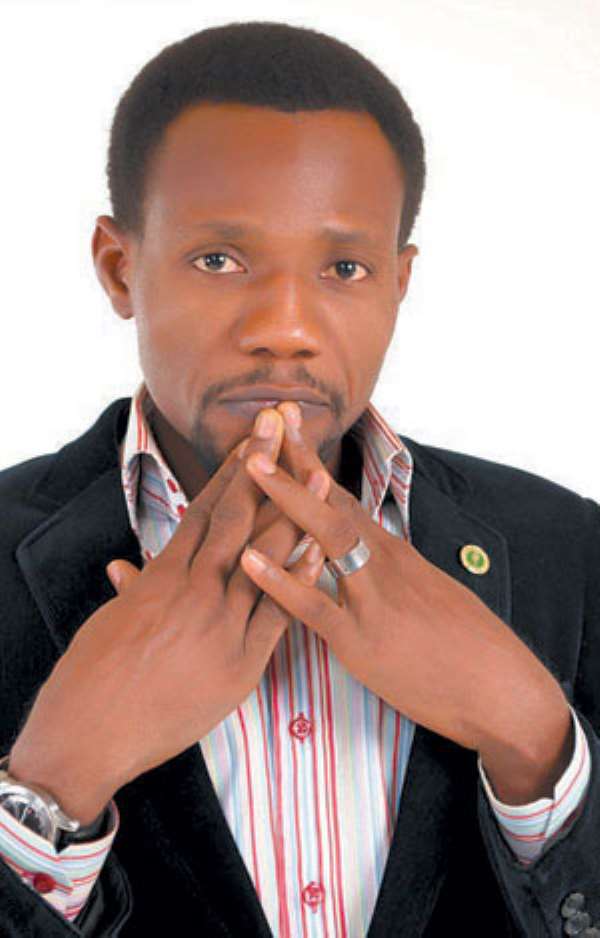 ONE of Nollywood's best known directors, Dickson Iroegbu, has stated emphatically that Nigerians films can sell for N50 and still rake in profits. Iroegbu's proposition is coming in the wake of persistent cries from practitioners against the obnoxious activities of pirates that have brought the once booming movie industry to its knees.
In a chat in Abuja recently, Iroegbu the high cost of Nigerian films has not worked in the interest of the industry. Nigerians, he stated, have been shut out from being able to buy original films preferring to patronize pirated copies that are cheaper instead. But at N50.00, Iroegbu is confident that even small children can afford the disposable income to spend on a film rather than the N300.00 Nollywood films currently cost. This way, he argued, films will be sold in millions rather than a few thousands.
Iroegbu, who is campaigning hard for a peaceful Nigeria with a new poetry book Save Our Plateau, also recently presented Peace Award to the Minister of Water Resources Amb. Godknows Igali.
"People will buy what is affordable," he stressed. "But whereby we make own made in Nigeria product more expensive than even the foreign ones, there will be a problem. If our films are cheaper outside than here in Nigeria, is that right? It's not right, and you say you're making it here in Nigeria.
"So, my proposal to the government of today and for the movie industry is that Nigerian films should be sold for N50.00! If Nigerian films start being calculated in millions rather than the few thousands that it is. And, it can cover the cost of production. After the cost of production, we can still make at least N5 per film. That's what we need. Sell Nigerian films for N300.00, and you sell only fifty thousand (50,000) copies out of a hundred and fifty thousand Nigerians. That is sad!
"So, we have the market for Nigerian films to sell in millions. How can that quantity be sold? It can be sold when films are affordable. N50 is the price that will seriously discourage pirates; because why will he go and pirate a work? How much is the original copy? Unless he wants to give away the pirated copies free of charge, which is impossible. There is no way pirates will sell a pirated copy for N40. So, what will be the difference? N10?
"One of the things we can use to discourage piracy is the price. If we bring down the price, piracy will die a natural death. And that I will try with my own product Love 58, which will be released immediately after the presidential elections, and I will sell it for N50. This is so that Nigerians can buy Nigerian films.
"The man who is pirating would rather put his energy to making films instead. By doing that, he will start discussing content. If content is good, you go to the cinemas and exhibit your films across Nigeria. Nigerians will be ready to go to the cinema houses. Those who cannot go to the cinema houses will be waiting for it for N50".
Already, Iroegbu has a movie Love 58 that would serve as test-run for his radical approach to selling movies at cheaper rate. He has also found a marketer, who he said has seen through the viability of his radical idea. He was of the view that Nigerians have shown sufficient appreciation for the industry, and that it was time Nollywood also gave back by selling films at cheaper rates.
This is something I've sat down to calculate. And I thank God I've been able to reason with a marketer, Amaco Investment Ltd, whom has bought into it. It's something we want to propose to President Goodluck Jonathan. It's not enough to release to $200 million to entertainment industry.
He stated, "If Nigerians really appreciate what Nollywood has done for the country, this is the time to come to its aid. This is my own final sacrifice for the emergence of Mr. President. If Jonathan becomes President, I will personally, with the relationship I have with my colleagues, the revolution will be for films to be sold for N50. I have a work already available waiting for that; it's ready for release. It's called Love 58; I'm going to sell it N50 if Nigerians vote for Jonathan.
"How do we cover cost of production? Are we covering cost right now? I just want to target five million Nigerians. Now multiply N5 by five million. Do you know that foreigners will now troop into Nigeria to buy these films for export because it is cheaper here? So, you're not targeting Nigerians; you're also targeting outsiders. Ghana, for instance, does not have the population we have. So, why are we competing with Ghana? How many are they? The problem with Nollywood is that we have not taken time to study our market.
"We know that Nigerians are proud of Nollywood; they are proud of what we have done. This is shown by how much politicians are identifying with Nollywood practitioners. It simply tells you that Nigerians have appreciated what we have done. But we need now to come to Nigerians' level. Our own products should not be expensive in our land; it should be affordable in our land if it's going to be the next oil as we claim. We should also look at how to make it affordable for the average Nigerian.
"If the average Nigerian is living on less than $2, how can he afford to buy a film for N300? How much has he left for other needs? This is what I have considered, and I encourage my colleagues to look at it seriously. I will make the sacrifice. I will be the scapegoat. If Nigeria will move forward, everyone should make a sacrifice. We love what Mr. President has done with his transparency in this election.
"First of all, we should encourage Nigerians to buy these films by making them less expensive".