Is Nollywood an industry in crisis?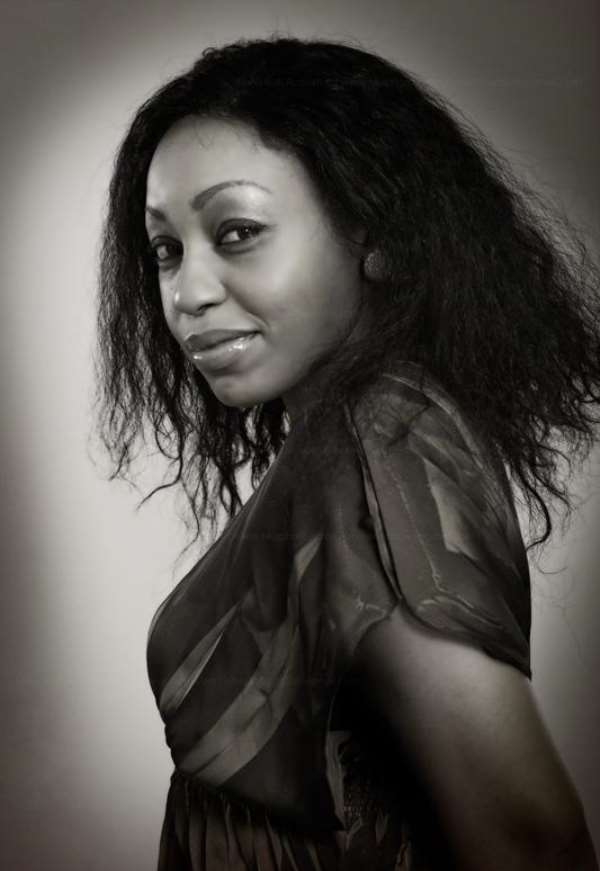 In 1992, the debut of Kenneth Nnebue's movie Living in Bondage brought a new twist to the then growing motion picture industry in Nigeria. Shot straight-to-video, it was the first Nollywood blockbuster movie which kicked off the Nigerian cinema industry. By the following year, more film makers tapped into this eye-opening trend and Nollywood was born.
Today Nollywood's growth has been stunted by piracy and lack of professionalism by many practitioners. It has become an free-for-all affair and avenue for people to attain cheap fame and make quick money. From Ghana, Zimbabwe, South Africa, Botswana, Tanzania, Kenya to Egypt, most of what is known about Nigeria as a country has been through Nollywood.
Yet little or no attention has been paid to the money-spinning industry that would have been a good source of revenue for the country. Efforts by current investors in the industry have been bedevilled by piracy.
Taiwo Ajai-Lycette, a veteran Nigerian stage actress who featured in many productions in Nigeria including a TV series in the 1970s, Winds Against My Soul, expresses her angst with the quality of production and the quantity of works spurned by directors whom she says are not in tune with the times.
Not conversant
"We don't have to be at the state we are now when it comes to film-making in this 21st Century," she said. "There are new technologies which some filmmakers are not conversant with. I am knocking the quality. Veteran artistes are those who have travelled on stage. The basic knowledge that you acquire as an actor is on stage which many actors today don't have."
These days, people want to be part of Nollywood to gain popularity. This kind of bankrupt thinking has led Nollywood to the stagnant position it is currently.
"You can't make money without making incredible art," adds Ajai-Lycette. "You have to be an artiste to make it in the industry. Money is a by-product of creativity. It should come as a direct product of what we do. If we only think of the money, we are going to be poor as artistes. Thinking is a very hard business."
Most Nigerian films are characterised by badly written scripts which lack depth. Film critics have traced this to the lack of reading culture among scriptwriters, directors and actors. And to be an artist, in Ajai-Lycette's words, "is to be absolutely widely read."
Weak scripts
She argues that if an artiste is not educated there is no way he can interpret the works of Wole Soyinka, for example, because as a writer, he translates the philosophy of his people.
Nollywood actress Kate Henshaw-Nuttal agrees with the poor quality of work in Nollywood and the fact that Ajai-Lycette rejected the script sent to her.
"It's almost three years now," she explained, "I have not starred in any Nollywood movie. I believe I have reached a point where I have come to be known for good quality work. If the prop guys pay attention to detail and the directors do their work well, Nollywood will be a better industry."
While some practitioners decry poor quality of production, others like Dejumo Lewis take issue with the name of the industry itself, Nollywood, which is a derivative of America's Hollywood. "Nollywood is not original. The name Naija Movies would be best."
In addition, he has problem with the way Nigerian culture is portrayed. "Art is about stating the reality and the ideal," he said. "It must mirror and give what should be. We should ask ourselves what kind of culture we communicate through our works."
As a developmental step for the entertainment industry, President Goodluck Jonathan in November last year announced the Federal Government's investment of $200 million (30 billion naira) into the development of the entertainment industry.
And in January this year, the president through Olusegun Aganga, the minister of finance, announced that the Special Entertainment Fund will be disbursed by the Bank of Industry (BOI) as single-digit interest rate loans.
It is the first time in the country that the Federal Government will make such funds available for the entertainment industry of which Nollywood is a big part.
Returns
At a stakeholders' meeting held recently in Lagos and convened on behalf of the presidency by Oronto Douglas, special adviser to the president on policy, Mahmoud Alli Balogun, film producer and director, observed that a proper framework must be put in place for the survival of the industry for investors to get returns on their money.
"Nollywood is an industry that survives on the ordinary marketing strategy used by traders in selling their wares," he says. "Anybody can be a filmmaker in today's Nollywood. The survival of this industry can be possible if proper structures are put in place. Our services are currently informal. We want to make them formal. It was in 2009 that Motion Picture producers of Nigeria tried to set up a model for selling our works. This can be adopted."
And Desmond Elliot, an actor who has featured in some films produced in Ghana, decries how piracy has destroyed Nollywood such that Ghana, a new entrant, has a stronger industry.
"We don't sell more than 1,000 copies of our films," he says. "Our works are pirated on a daily basis and video clubs give out our works. They make the money more than us. We invest so much and we get little. We still sell our movies in VCDs and not DVDs. It is a shame."
Speaking from her experience as a producer, Stephanie Okere observes that investing in today's Nollywood is like putting money into an ocean without getting returns.
"The hawking of movies on the streets should be banned," she says. "To access the fund made available by the Federal Government through BoI, what we need are guarantors and not going through the Lagos Business School as the list of conditions suggest."
Segun Arinze pleads with his colleagues to make the fund available to everyone. "Industry practitioners must be careful and must know that the money must go round. We are asking them to go for true industry practitioners and not friends."
Endowment fund
Nigeria is definitely coming late to the dinner table to take a place among countries of the world which have Arts Endowment Funds and it seems the presidency's current focus with the $200 million fund is just on Nollywood. There are other aspects of the industry like performing arts which includes dance, theatre arts, music and the visual arts.
What the presidency must work towards, says Jahman Anikulapo, Sunday editor of The Guardian newspaper, is creating a fund which encompasses all aspects of the arts.
"Since 1988 when I started reporting arts, I have been writing and pushing for Nigeria to have a cultural policy. The policy is yet to be passed. It is important for government to pass this policy and then create an endowment fund for the arts."
Be that as it may, it is crucial that Nollywood practitioners put their house in order. It is an industry that is currently riddled by factions created by longstanding feuds, malice, petty jealousies, supremacy fights, and discrimination along the lines of who belongs to what genre and who does not.
Perhaps it is for this reason some prominent faces in Nollywood were not present at the stakeholders meeting. It is only when Nollywood begins to take itself seriously that other meaningful investors can come in and a better return on investment is assured.
Bury hatchet
Kanayo O. Kanayo, an actor, knows this too well: "We must bury the hatchet and forget whatever we have against one another. We have to become friends. Whoever wants to have access to the money must go through the various associations set up for practitioners in the industry."
Regardless of its current challenges, Nollywood has taught the rest of Africa how film can be a powerful socio-cultural and economic export to the rest of the world such that Ghana is fast developing its movie industry and is collaborating with filmmakers in Nigeria.
There is a new crop of filmmakers who are combining intelligent storylines with great film techniques. Among these new crop of filmmakers is Kunle Afolayan, the producer of The Figure, which won in five categories in last year's Africa Movie Academy Awards (AMAA). Their works show the emergence of a new Nollywood.
Toni Kan, film critic, describes the new Nollywood as an industry that's looking past the straight-to-video model.
"What the New Nollywood will do is direct world attention to us in a way that begins to bring in much needed interventions to the industry technically and financially. The New Nollywood will engender a paradigm shift. It will see the transition of Nigerian movies from what I call the 'DSTV ghetto channels'.