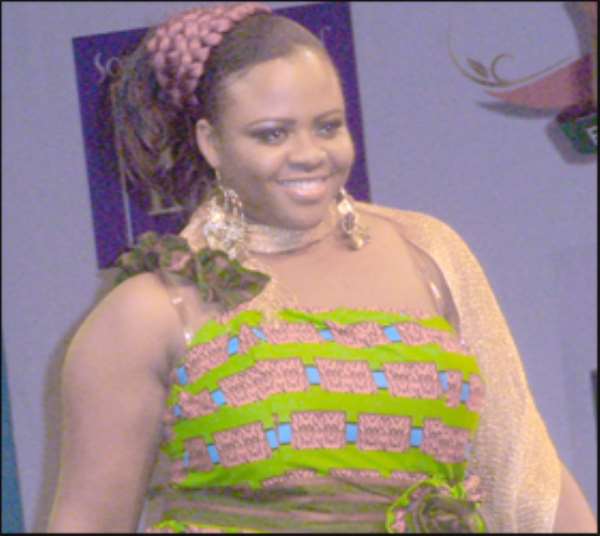 One of the fat models cat-walking FAT MODELS of the Exopa Modelling Agency on Christmas eve dazzled patrons at TV3's studio B with their fleshy bodies and modelling skills on the runway as part of Exopa's entertainment package for its cherished patrons during the festive season.
The occasion was the "Exopa L Fashion Night" held at TV3 studio B in collaboration with 4syte TV on December 24. That was the first time plump ladies were being given the opportunity to model in Ghana. It was to encourage stout Africa women to be confident and realise their capabilities in the areas of fashion and modelling.
Guest that night included personalities from the showbiz industry and the corporate world. Among them were Miss Ghana UK, Nicole Sackey and a number of other stars. It was fun how the ladies proved beyond all doubts that they were better off modelling.
They displayed impressive attitude and confidence in their catwalks in beautiful designer clothes from the Akosombo Textile Limited. The night was not about modelling alone as it was blended with music. Music stars Obour and R2B entertained the audience with the performance of their songs I want to be Mr. President and African Lady respectively.
By Francis Addo