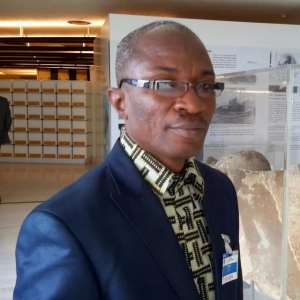 I. DAUGHTER OF ZION, grace be unto you and your household, in the tenth month of the year, gentle knocking is over, you must vehemently knock at that door for it to be open for the effectual FERVENT prayers of a righteous man avails much. You cannot continue with business-as-usual prayer. BEGIN THE FERVENT KNOCKING FOR YOUR BREAKTHROUGH
II. SON OF MAN, in the tenth month enter your FERVENT prayer field and engage in radical warfare. Confess your faults one to another, and pray one for another, that ye may be healed. Get prayer partners, and move away from the solitary prayer life. The effectual fervent prayer of a righteous man availeth much. NO MORE TOUCH-AND-GO PRAYERS, STAY IN THE PRAYER FIELD AND DO BATTLE FOR A BREAKTHROUGH.
III. COURAGE SISTERS AND BROTHERS, God has moved you through the nine months of the year into your tenth month for a purpose you have come this far, you cannot give up, and you cannot be tired you must continue knocking. Radically knock at the door. And about the eleventh hour the Landowner went out, and found others standing idle, and saith unto them, why stand ye here all the day idle? CONSISTENTLY STAND, FOR THROUGH THE GRACE AND FAVOUR OF GOD THAT IMPOSSIBLE DOOR WILL OPEN FOR YOU TO ENTER.
IV. BRETHREN IN CHRIST, no employer engages a labourer at 17:00 hours but they never gave up still expecting that someone will hire them. No one has hired you for all these years but don't give up. No one has proposed to you for all these years but don't give up yet continue at that strategic location he will come, yes she will come. Due to your relentless knocking very soon you will hear Go ye also into the vineyard; and whatsoever is right, that shall ye receive. This is a divine prophetic declaration sent forth through the power of Christ Jesus and serve the brethren through God's Vessel Francis Ameyibor, Yes! Call the workers and pay them their wages, starting with the last ones hired and moving on to the first. YOU SHALL OVERTAKE IN DUE SEASON
V. 2022 MY EMPOWERED SEASON TO DETHRONE AND ENTHRONED - No longer will they build houses for others to inhabit, nor plant for others to eat. For as is the lifetime of a tree, so will be the days of My people, and My chosen ones will fully enjoy the work of their hands.
PRAYER: Bend down, O Lord, and hear my prayer; answer me, for I need your help. Protect me, for I am devoted to you. Save me, for I serve you and trust you. You are my God. Be merciful to me, O Lord, for I am calling on you constantly. Give me happiness, O Lord, for I give myself to you through Christ Jesus' name I pray Amen
REF: James 5:16
Matthew 20: 5-8
Isaiah 65:22
WHATSAPP CONTACT: +233277438688
#GOD's VESSEL GLOBAL FOUNDATION