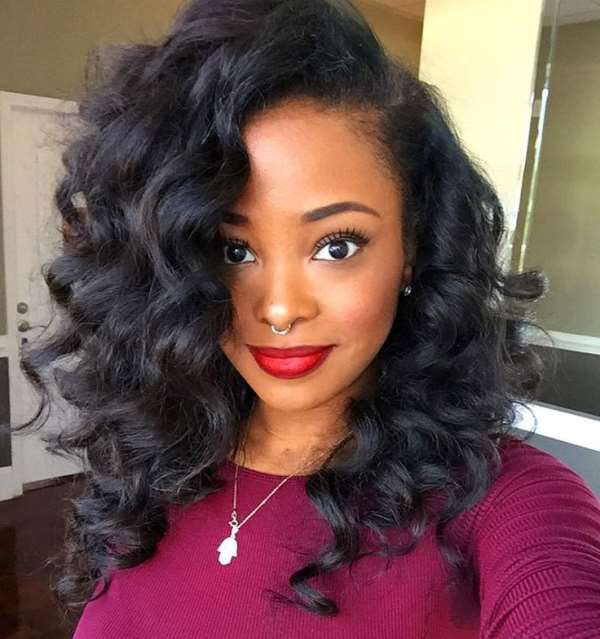 Culled from Pinterest
Scrunching will enhance the natural curl in your hair, making it wavy, or curly depending on your natural hair texture. It's one of the quickest and easiest methods to get some messy curls.
You Will Need
Curl Enhancing Product (mousse/gel)
Volumizing Shampoo
Towel
Hair Gel/ Other Product For Hold
Method
Wash your hair with a volumizing shampoo and then condition.
Apply the conditioner only to the ends of your hair, so it does not weigh your hair down. Detangle while you do this.
Rinse your hair thoroughly to get rid of any residue.
Squeeze the water out with a towel. Do not rub your hair with the towel as it will cause breakage and frizz. Instead, squeeze gently to get excess water out.
While your hair is still damp, pump out a golf-ball sized amount of mousse, or a pea-sized amount of gel.
Bend forward and start scrunching your hair with the product. Scrunch your hair with the same motion used to crumple a piece of paper.
Do not get any product near your roots, as this might make your hair appear greasy. Keep scrunching upward and let your hair dry.