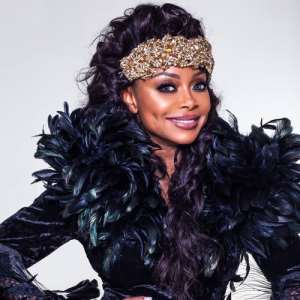 Ghanaian UK-based Jazz singer Stephanie Benson has revealed that she was totally naked during the shooting of her music video 'One More' which she featured Reggae sensation Samini.
The music video which was shot in 2017 sparked a lot of controversies when Ghanaians raised concerns about the almost sexually explicit scenes.
In a recent interview with Adu Kumi on Asempa FM, Stephanie Benson revealed that she was totally naked during the shooting of some scenes.
"It was a two-day filming, the first scene was in the house and by the pool, the second one was in the bath so when I went in he was already in the bath obviously wearing and I had a morning coat.
"I took it off and I was totally naked even when he wasn't expecting me to come like that, I just went in the bath and sat on his laps," she narrated.
She stated that she did all these in the full stare of the crewmen.
The mother of five stated that she was not shy of the situation as she has on several occasions had to show her body to doctors and nurses at points of birth.
When asked whether there was an erection on the part of Samini, she firmly kept that as a secret, and several attempts to get her to speak all proved futile.
She expressed that Samini did not take advantage of the situation.
"I enjoyed the video shoot and he didn't take advantage of me because he respected that we are both in the art space," she said.