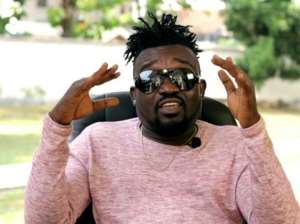 The CEO of Rufftown records, Bullet has revealed that musicians, both males and females are mostly ungrateful because they sometimes feel bigger than their managers when their songs are everywhere.
Bullet who also added that musicians sign contracts with record labels when they are up and coming, but later turn to be rebellious when they become mainstream acts.
But he believes it spiritual because when the artist whose image is out they feel so big and if not controlled it can destroy their career.
He also added that it's just a few of the musicians who turn to be grateful to their managers when they reach the top.
He said this when he came as a guest on United Showbiz on UTV.
Bullet also used himself as an example, when he said he felt bigger than Bola Ray who helped him when he was a musician.
Watch video below