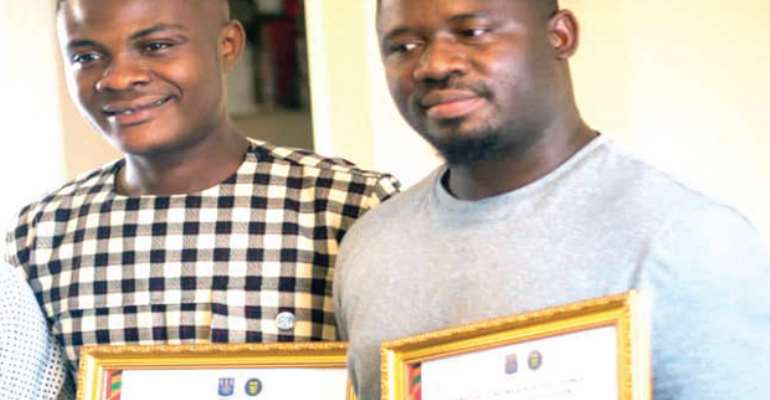 Managing Director of Liberty Industry, producers of Kpoo Keke, Francis Afotey Mensah, was on Tuesday honoured with University of Ghana SRC Excellence Award, which was held at University of Ghana Great Hall.
According to a citation accompanying the award, the SRC of the University of Ghana awarded Mr. Afotey Mensah "for his dedication and commitment to the creative arts industry in Ghana and for his unflinching support for the rights for developing tourism, arts and culture through sponsorship."
President of University of Ghana SRC, Isaac Agyeman, who presented the award, said that the creative arts industry and the university community looked up to Mr. Afotey Mensah for his continuous leadership and stewardship in supporting the future of Ghana's creative arts industry.
"We are also grateful for the tremendous support to assist us in the organisation of the 2019 edition of the University of Ghana SRC Excellence Awards. We know and believe that this relationship we have started will lead to many benefits in the future," he added.
Mr. Afotey Mensah thanked the SRC for recognising his good works to help the country and promised to continue doing his best to the benefit of all.