Dhamie Releases New Single "Bless the Boy"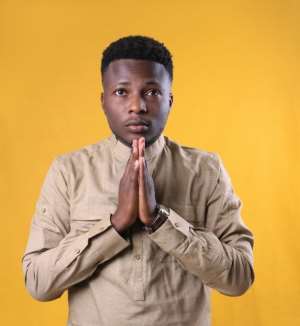 Nigerian-born Ghanaian singer and songwriter Senanu Damilola Wemakor popularly known as Dhamie has released his first official single titled "Bless the Boy" to kick-start his music career.
The rapper/singer started his music career in 2011 after successfully completing senior high school and the Ghana Institute of Journalism. He has improved his craft since then.
According to Dhamie, 'Bless the Boy', was birthed from a conversation he had with God to give him grace and to turn his situation around for good, hence the title. He hopes that everyone from all walks of life can relate and get inspiration from the lyrics of the song.
The song can be described as a motivational song for "hustlers", in essence people who wake up every day to fight for their daily bread.
Releasing the song via his official Twitter page Monday night, the singer wrote; "#2019Hit it's Finally Here. My conversation with God gave birth to this song. I hope ya'll that wake up every day to fight for your daily bread can relate to this."
click on the link below to listen to the song