13 September 2017
|
Upcoming Celebrities
Zaina Baezie, A Rising Star From Upper West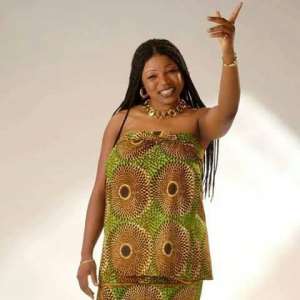 For some years now, the Northern Region is increasingly producing fine and fresh talents in the music industry; and latest to hit the music scene is Zaina Baezie, from the Upper West Region.
In addition to the already known faces of the likes of Samini, Noela Wiyaala, Blakk Rasta, Sharifa, Rasphius Amingo, Sadik Adams, Ibrahim Badingu, Fancy Gadam, et al, Zaina, who can sing and write lyrics in seven languages, is another passionate female artist who has emerged strongly and will be a force to reckon with in the entertainment industry in the coming days.
Zaina Baezie was born and bred in the northern part of Ghana and from the Sissala Tribe of Upper West Region . She had both her primary and secondary education in the Region and later moved down to Accra.
She discovered her ability to sing in an Arabic school at age 13. She was then the lead singer in her school choir and led the school to some singing competitions and won.
Zaina's ability to write lyrics came naturally. She said "I believe God gave me this talent which I am most grateful for because anything that is natural is usually different and I write and sing in 7 languages."
She follows keenly the work of seasoned musicians including Bob Marley, Maria Mckebah, Oumou Sangare of Mali, Kodjo Antwi, Angelique Kidjo and Arika Badu.
She confesses: "They are all very intelligent individuals and artistic in their own way; but the one who interests me most is Humu Shangari and I intend to follow her work with keen interest. She is my mentor."
Zaina has recorded her own album called Sei Wiisi. Some of her works include: Nunbu Nkpema, Nba E Nawinni, Metuo Wunyearu, Titiahi Beoyal which are available on Youtube and other sites.
Her record label: "world music production records limited" (WMP) was formed in April 2007 with the sole purpose of producing African music, sound engineering and entertainment in general.
The record label also aims at producing world music, Christian gospel music, and secular music and compilation of CDs featuring the very best of new talents and freshest new materials from today's most popular genres.
Given her hard work, a talented and passionate musician like Zaina deserves attention in the industry. Her energy, endurance and creativity deserve commendation and support. She is an icon to watch and entertainment investors certainly should look for this young female artist who is very versatile, too.
Zaina is set to release a single on November 29th with a radio and TV tour across Ghana. The tour is expected to inspire the young ones, open up partnership with others and as well promote her music.