Rockstone Releases New Single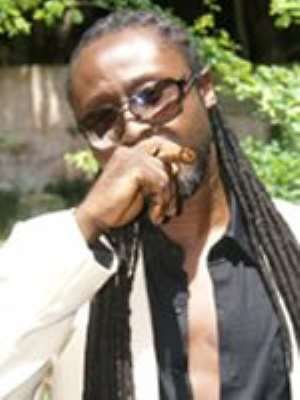 Most artists draw on some kind of energy to fuel whatever creative plots they are caught up in. A lot of the time, unusual inspiration would almost always churn out one of those knock out pieces. That was the case with Reggie's latest single — 'Peaches'.

Imagine walking into a club and getting special attention from an imported exotic dancer. A lot later, your resident producer sneaks what sounds like the hottest beat you've heard in a while on you.

Soon, the biggest UK Hip-hop act, Sway, is lacing the thumping beat with some 16 bars to round up what seems like the biggest Hip-Hop song for 2007.

The story of 'Peaches' doesn't quite end there. Reggie and Sway shot the video for the song with Phamous People so that means any time soon it would be seen on MTV.
Throughout last year, Reggie released a string of singles for radio, but as usual 'payola' got in the way so the rotation wasn't that heavy. But the tale looks like it might play out differently this time simply because it will be a little hard for this song not to get noticed beyond our borders.
In 2005 Sway defeated heavyweight Hip-Hop artists — 50 cent and The Game — to collect the MOBO award for best Hip-Hop act. Plus, in November last year, Sway won the BET 'Best UK Hip-Hop Act' and was seen by millions across America in a video showing Saigon, Remy-Maand and Rhymefest free- styling on a roof in New York.
This freestyle can also be heard on DJ Kay Slay's mix tape, 'Drama Season Begins Now'.
According to Reggie, Akon just signed Sway to 'Konvict Music' and that about wraps it up for a possible sonic export that just might make Sway's next album.
Even though Reggie is excited about a possible come back album he says having to do that is hard on his emotions.
"I was really hoping I wouldn't have to be the one to come pick up the music again," he says. "I was hoping one of these young cats out there would carry the torch. The music is so messed up and there are all these people on radio pushing some half music because they feel like they got a little power so they do what they want.
But the thing is, everybody is tired of the music coming out now and the minute this song picks up, it's over.
Source: Jive