Slow Down Please, We Can't Cope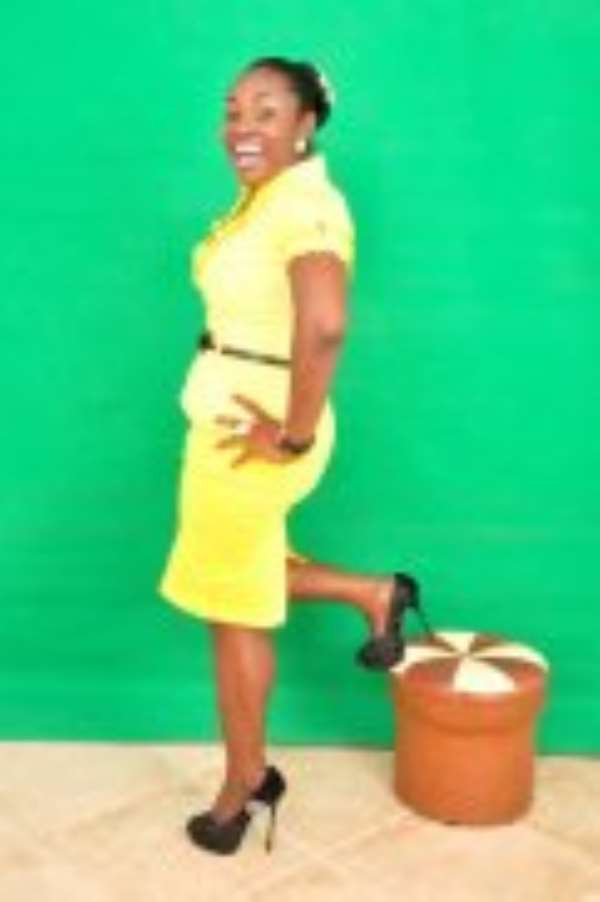 Emelia Brobbey - Actress
Emelia Brobbey - Actress Ghanaian movie patrons in Kumasi have raised complaints over the fast rate of movie releases in the country. According to the patrons, there are too many movies being released onto the market every week and they are unable to keep up because it is too costly for them to do so.
"The number of new movies released in a week is becoming a burden to us", said Felix Boakye and Lydia Dotsey, both movie enthusiasts. "Because of the moral lessons in the movies, we wouldn't want to miss any of them but we cannot afford to buy all of them".
According to the patrons, each movie costs GHc5.00 and they are obliged to spend not less GH¢30.00 to acquire new VCDs every week. They expressed concern particularly over movies which come in several parts, often Part 1, 2, 3 and 4.
Only last week, there were six new local movies on the market. They were: Lapaz Toyota (Part 1 & 2) by Two Eyes Production; Obaa Lucifer (Part 1 & 2) by Karimody Ventures; Mr Manchester (Part 3 & 4) by Nyankonton Movie Production; Agony (Part 1 & 2) by Emmanuel Superior Media; Maseda Nie by Above All Films; and Ewiase Akono by Alexarose Films Production.
Some patrons have appealed to the Film Regulatory Board (FRB) and the Film Producers Association of Ghana (FiPAG) to call local movie producers to ensure a slower release of movies.
One of the popular film producers in Kumasi, Paul Adjei of Paul Gee Productions told Showbiz that before a new movie was introduced in the market then it sought the approval of FiPAG. He said considering the number of producers in the country, FiPAG has agreed not to release more than six new movies onto the market in a week.
On why VCDs cost so much, he attributed it to high production costs. He disclosed that it costs between GH¢3, 000 and GH¢5, 000 to engage popular actors and costs between GH¢3, 000 and GH¢1,400 for effective publicity on radio and television.
The Chairman of the FRB who is also the Vice President of FiPAG, Richard Quartey, described the concerns from the general public as "noteworthy" and gave the assurance that the FRB was doing all things possible to bring sanity into the local movie industry.