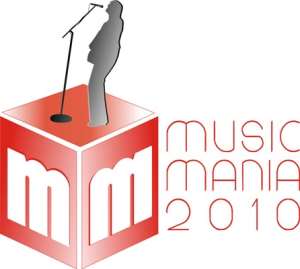 music mania As Ghana experiences a new phase of educational policy, a new dimensional entertainment program springs up to fill the somewhat boring monotony experienced in the daily activities of high school students while they are on vacation.
This new revolution dubbed MUSIC MANIA seeks to unearth raw singing talents from the grass root and nurture them into ideal singers.
Music Mania is the first of its kind and offers high school students who have potential, a platform to exhibit to the general public. The auditions for the maiden event was held at the National Theatre between 17th -20th August after which fourteen (14) carefully selected students were chosen to undergo thorough grooming and a line - up of activities before the finals in December, where each student battles it out to become Ghana Youth Peace Icon.
Speaking to organizers, they highlighted, 'it is observed that second cycle institutions have been sidelined from the mainstream entertainment and this event will make them feel they count in our society'.
The 14 finalists who stood tall among the lot who turned out for the auditions had sensational voices. Contestants from the central region include Jessica Sugri Ali and Marigold Jabulo from Holy Child School, Yaw Addo Larbi of Ghana National College and Mahalia Bamford from Winneba Senior high.
The greater Accra contestants are Christopher Brown from Presec legon, Kwaku Acheampong (St. John's Grammar), Ruth Dodoo and Sylvia Kpoi from St. Margret Mary School.
The eastern region contestants are Kofi 'tomtom' Boateng and Augustine 'Drilix' Bukari from Pope John Senior High, Nathaniel Addae from Ofori Panin senior high and Matilda Awunyo from Okuapeman Senior high. The remaining contestants from the Volta region are Esther Ntiador and Fafa Letsa representing Ola Girls Senior high.
Decision making for the performances of students will be determined by experienced as well as votes via online from the public. The footages of Music Mania 2010 will be broadcast on selected television stations.
The winners will take home cash prizes, computers, a recording contract and products from sponsors. Music Mania is powered by Fountain House Communications in close association with the GHANA UNITED NATIONS STUDENTS AND YOUTH ASSOCIATION (GUNSA).