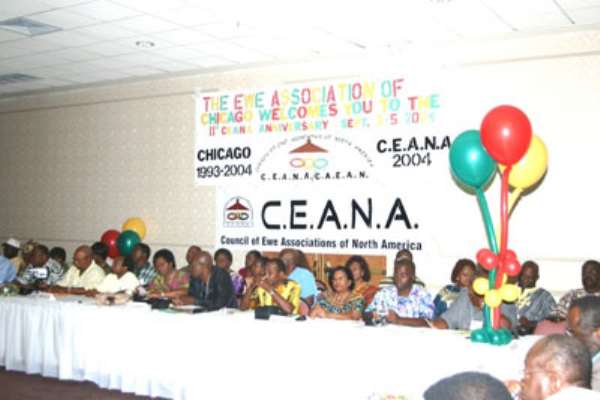 Dzodze (V/R), Jan. 8, GNA - The Council of Ewe Citizens of North America, consisting citizens from Ghana, Togo and Benin on Monday handed over a renovated x-ray department and x-ray equipment to the Saint Anthony Catholic Hospital at Dzodze in the Ketu district. The group also made available 2,000 dollars to supplement the cost of renovation, which totalled 65 million cedis.
Togbi Koku Yador, Organising Secretary of the Council, told newsmen at Dzodze that the x-ray machine was part of a 500,000-dollar-equipment being distributed to some hospitals including the cardio-thoracic department of the Korle-Bu Teaching hospital.
Mr Christian Akoto-Brown, the hospital administrator, expressed gratitude for the donation and said the x-ray equipment would enhance the output of the department by 40 per cent.
Currently an average of 217 people patronise the hospital's x-ray department every year, he said.
Mr Akoto-Brown appealed to the Council to provide the hospital with an ambulance for its referrals.
The Saint Anthony hospital is one of the only two facilities specialised in post polio orthopaedic surgery in Ghana. The other is at Kintampo in the Brong-Ahafo.
Mr Akoto-Brown requested the Council to work out an exchange programme between the hospital and others in the US to offer its health personnel the opportunity to improve on their knowledge and skills. The hospital authorities also appealed for delivery beds to replace its 40 year-old ones.
Meanwhile the Council has instituted an annual scholarship worth 500 dollars in support of five brilliant Ewe students in need of financial assistance in secondary and tertiary institutions in the country.
Togbi Yador explained that the scholarship was directed at Ewe students in view of the economically depressed nature of the region where most parents were finding it difficult to cope with the increasing high cost of tertiary education.