Do You Really Believe In Jesus?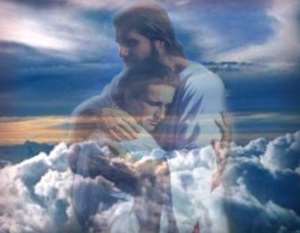 One question frequently asked by brethren is, Do You Believe? When aspiring Christians ask this question they do so with the notion they believe. Believing is at the heart of our relationship with God and central to the message of the Lord Jesus Christ.
This relationship was strengthened with the arrival of Jesus as the prophecies, particularly Isaiah 9:6 became fulfilled; since then God's government still remains on the shoulders of Jesus Christ.
Jesus was about going back to Heaven when He stopped over to leave very important kingdom instructions to his disciples. This was what Jesus said to them:
"… Go ye into the entire world, and preach the gospel to every creature. He that believeth and is baptized shall be saved; but he that believeth not shall be damned. And these signs shall follow them that believe:
1. In my name shall they (every believer) cast out devils;
2. In my name they (every believer) shall speak with new tongues;
3. In my name they (every believer) shall take up serpents; and if they drink any deadly thing, it shall not hurt them;
4.In my name they (every believer) shall lay hands on the sick, and they shall recover
So then after the Lord had spoken unto them, he was received up into heaven, and sat on the right hand of God.And they went forth, and preached everywhere, the Lord working with them, and confirming the word with signs following." Mark 16:15-20. They signs followed them because the disciples believed.
The crux is this; there is something that determines who the believer is. We need not ask anyone if we believe in the words of the Lord or the Lord Himself; all we need do is, check our lives if we satisfy conditions 1 to 4. If we do, we believe and as such are likely heaven bound, but if for any reason we do not have these signs accompanying us in our evangelical mission the Lord has said it, we do not believe in the gospel or the Lord.
This is another cool way to understand this. When someone jumps into the stream or pool of water, there are things that certainly happen. The person is covered with water; the person also tries to swim to keep their face above the water or the person stands on their feet if the water level is below the mouth.
One area many brethren seem to have progressed is number 2 (speaking of new tongues). But speaking new tongues without the other signs is like the person inside the water; while they are seen swimming or standing in the water, yet the water is indeed not touching their body. Every time one gets to the stream side and witnesses this development, one wonders if what is going on is a magic or if the dry bodied human inside the water is real or mermaid!
During a 'seemingly investiture' of the Lord Jesus Mathew 17:2-7, our God in Heaven gave a binding command for every creature to hear or listen to Jesus. Jesus is the one that prescribed the unambiguous scenarios in Mark 16:17-18.
Even where there seem to be a crisis of confidence, Jesus intervenes and assures: … Verily, verily, I say unto you, He that believeth on me, the works that I do shall he do also; and greater works than these shall he do; because I go unto my Father. And whatsoever ye shall ask in my name, that will I do, that the Father may be glorified in the Son. If ye shall ask any thing in my name, I will do it. If ye love me, keep my commandments John 14:10-15. As keepers of the Lord's commandment, everything we ask should align with the will of the God of Abraham and not ours.
All of the above are no exaggerations. For these signs to follow us, we must believe in Jesus and keep the Lords commands. Keeping Christ's commandments requires everyone to drop off all our deceptive and wicked ways. Christ's cardinal commandments include loving God with all our heart, and loving our neighbours as we love ourselves Luke 10:27.
Bear in mind that every single evil and wickedness we commit on earth is always done against someone – our own neighbours: children, spouses, siblings, parents, brethren, friends/foes, other communities, other nations, other continents and other races and tribes.
What follows is this: when we love these neighbours, we no longer will fornicate, covet and vilify Ephesians 5:3-5. We will desist from idolatry, lies, adultery and homosexuality; theft, drunkenness, reviling and extortion 1 Corinthians 6:9-11. Manipulation, lust, bribery, anger, un-forgiveness and favoritism will cease to exist.
These evils impede aspiring Christians' desires to become believers in the Lord and frustrate the signs in Mark 16:17-18 from following those whose stock in trade are these wicked acts. But when we live righteously as Jesus commanded us, true signs and true miracles will overwhelmingly and freely flourish in every work of righteousness we engage.
Now, is anyone sick around you? Are you a believer in the Lord and His words? If you are one, can you turn around and lay your hands on the sick in the name of Jesus and see what our God can do. God almighty is able to do all things according to His will as we make it our priority to keep the commandments of God's only begotten son.
Jesus will forever be glorified. http://www.youtube.com/watch?v=-DdgkvnsHjM
Eze Uduma