IT Solutions Provider in Communic Indonesia 2016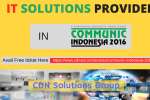 CDN Solutions Group is an IT solutions & service provider company since 2000. We have been at the fo...
ASANTEMAN SECONDARY SCHOOL ALUMNI ON NORTH AMERICA
ASANTEMAN SECONDARY SCHOOL ALUMNI ASSOCIATION OF NORTH AMERICA Dear Fellow Alumni, We have start...
Ghanaians Should Pray For Peaceful Elections
Posted by HSPMI , Prophet Emmanuel on Wed, 20 Jul 2016 -
Grand Openings
Voice of Prophecy: HEED TO GODS WORD: PAY ATTENTION TO GOD'S WORD >>>>>>>>>>>>>>>>>>>>>>>>>>>>>>>>...
HAPPY HOUR
Posted by Samuel Kofie Essien on Tue, 05 Jul 2016 -
Special Sales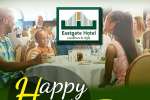 This is the period whereby foods and drinks are slashed down for everyone to buy. This and every fr...
Kenwood Juice Extractor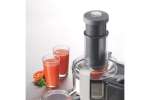 this exquisite appliance is used to extract juice from vegetables and fruits to make healthy drinks....
OLD CURRENCY FOR SELL
I have British west Africa 2 shilling 1923 gold coins ,5 Cedis notes 1982 a man wearing a red hat ,a...

the difference between the wise and a fool is 24 hours
By: abanga anthony awind