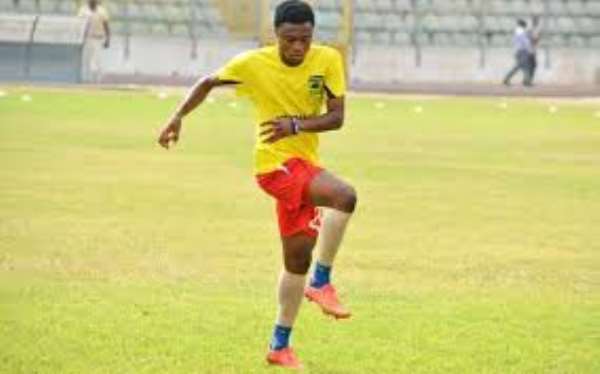 Asante Kotoko winger Emmanuel Gyamfi continues to train at home amidst the Coronavirus (Covid-19) pandemic to ensure he stays in good shape.
Ghana recorded its first 2 cases of the Covid-19 on March 13, 2020. Since then, the number has gone up and currently stands at 313. Out of that number, 34 have recovered while 6 have sadly lost their lives.
The situation when started forced the government to ban all public gatherings including sporting activities. In line with that, the Ghana Football Association (GFA) suspended the 2019/2020 football season as a precautionary measure.
Players have since been inactive and have been forced to resort to training at home to stay in good shape.
In a short video posted on the YouTube page of Asante Kotoko, Emmanuel Gyamfi has been spotted making use of what he has in his home to train as he hopes to stay in good condition throughout the Covid-19 period.
It remains unclear when the football season in the country will resume but it is believed that it will depend on the situation of the global pandemic.
Check out the video below.