Commemorative postal stamps go on sale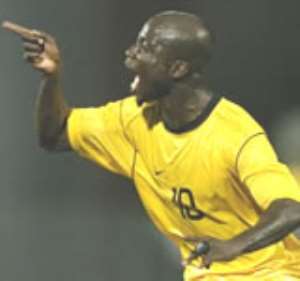 Ghana Post Company Limited has unveiled commemorative stamps to raise funds for the nation's inaugural appearance at the 2006 World Cup in Germany next month.
The new stamps have individual and group pictures of members of the senior national team, the Black Stars team and will be sold at prices ranging from 2,000 cedis to 6,000 cedis.
Mr Duah Adonteng, General Manager of the company says the introduction of the postal stamps is in response to a request by FIFA to Universal Postal Union for all countries to participate in the World Cup by issuing commemorative stamps.
Ghana Post has agreed to pay a good percentage of the proceeds that would be generated from the sale of the stamps to the Ghana Football Association to support the Stars' campaign.