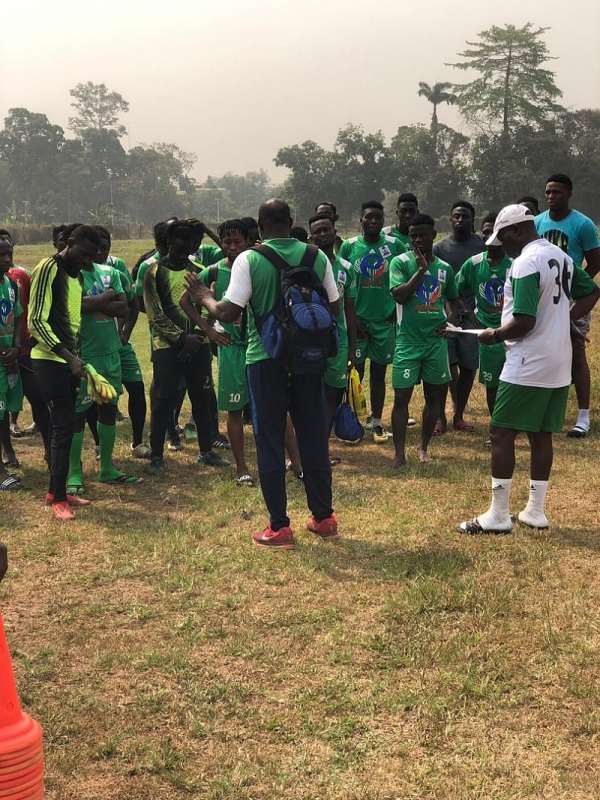 Ghana Premier League side, King Faisal has decided to break its squad into 2 to allow players to continue training in the midst of the Coronavirus (Covid-19) pandemic.
Due to the Covid-19 scare, President of Ghana H.E Nana Addo Dankwa Akufo-Addo over the past weekend announced that all public gatherings including sporting activities have been suspended for the next 4 weeks.
Subsequently, the Ghana Football Association (GFA) announced that it has put the ongoing football season on hold to go in line with the government's decision.
This has forced many of the top-flight clubs to break camp but not King Faisal. PRO for the club, Awal Mohammed in an interview has explained the team will continue training to ensure they improve before the league resumes.
He told Class FM, "Because of our performance so far in the league we don't have to break the team. At least we have to continue training so that we can catch up when the league resumes".
He further explained how the club has decided to train in order not to go against the directive of President Nana Addo after he instructed that there should not be a public gathering of more than 25 persons.
"As part of our measures to also ensure that our players will be fit with regards to the Coronavirus we have also put up some measures. You know the president made the announcement that people who converge in one place shouldn't be more than 25.
"Because we have our playing body more than 25 we have divided the team into two so that the first batch will be coming to training in the morning and the second batch will be coming to training in the afternoon so that we wouldn't have more than 25 players during a particular training", Awal Mohammed indicated.
He further stressed that King Faisal FC will continue training with the belief that by the time the league resumes they can catch up with the rest of the teams.