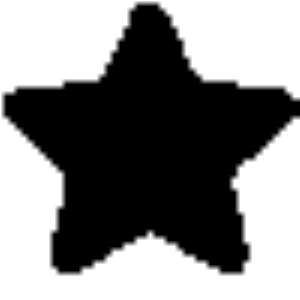 Accra, April 10, GNA - Swedru All Blacks shook off a decade of stay in the "soccer wilderness" by returning to the Premiership at the expense of Okwawu United with a 5-4 penalty victory in their play off game at the El-Wak Stadium in Accra on Monday.
All Blacks converted all five kicks when referee Thomas Akwasi evoked the penalty rule after a barren game in regulation time. The victory was made certain by All Blacks goalie, Ackon Isaac whose crucial save of Okwawu's Saka Godfried's kick ensured that the Swedru lads who were relegated a decade ago return to the elite division.
Inspirational skipper, Kwame Akumpong, William Hammond, Amadu Mohammed and Ishmael Yartey all converted for All Blacks, whilst Thomas Avorgbedor, Kwan Adusei, Faruk Adama with the exception of Saka all scored for the " Soccer Mountaineers".
Both teams sold out an interesting game that kept their various followers chanting all afternoon.
Even though it appeared All Blacks were fitter than their opponent, the day belonged to Okwawu's goalkeeper Fatau Alhassan who pulled series of great saves, ensuring a clean sheet after 90 minutes of exchanges that was sometimes hampered by the nasty nature of the pitch. With the pendulum of action switching from one side of the field to the other, chances remained even with the strikers from each side missing opportunities in-between play.
Okwawu, playing their second play-off in two seasons enjoyed a massive patronage from their faithful supporters who thronged the arena from all walks of life, but their attacking machinery led by Hearts of Oak 'reject', Wisdom Abbey laboured all afternoon for a goal to send the game to penalties.
All Blacks who placed third at the end of the National Middle League now join Tema Youth and "returnees", Accra Great Olympics as the trio from the Division One with Okwawu, Kade Hotspurs and Ebusua Dwarfs replacing them in that division. 10 April 06