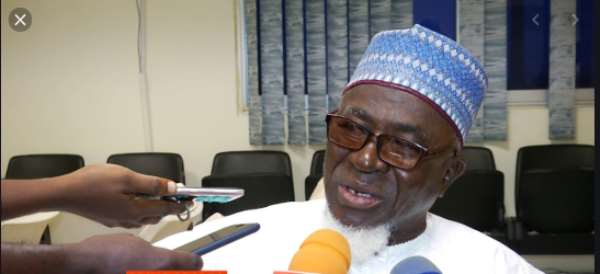 Controversial football administrator, Alhaji Karim Grusah has slammed the Ghana Football Association for appointing CK Akonnor as the new head coach of the Black Stars.
C K Akonnor has signed a two year deal with the FA and will be assisted by David Duncan.
But reacting to the news of C K Akonnor's appointment, Alhaji Grusah who is against the decision by the GFA insists CK Akonnor is not fit to handle the affairs of the senior national football team.
The King Faisal owner likened the appointment of C K Akonnor to appointing a class two teacher to lecture University Students.
"I have never been in support of the appointments done by the Ghana FA and the ministry. The appointment of CK Akonnor is like instructing a class two teacher to lecture at the university.
"Would that be possible? It is you the media that shield the truth with regards to the appointment of national team coaches.
"CK Akonnor has coached Kotoko, Secondi Eleven Wise, AshgAsh and Hearts of Oak and you have to assess him both theoretical and practical on his C.V, but you seem to be taking things for granted.
"Even with the immediate-past coach James Kwasi Appiah, these current crops of players do ridicule him."