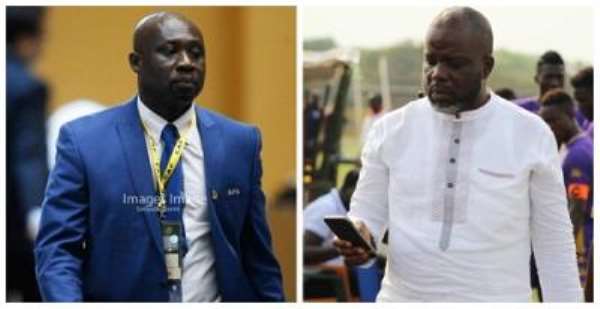 The life financier of New Edubiase football club, Abdul Salam Yakubu has reiterated that the Ghana FA presidential race is between George Afriyie and Wilfred Osei Kweku Palmer.
The 2019 FA Presidency is expected to be keenly contested with former GFA Vice Presidents Fred Pappoe and George Afriyie officially confirming their bid to run.
Former GFA Executive Committee member Wilfred Osei Kweku popularly known simply as Palmer as well as Dreams FC Chairman Kurt Okraku are also among a few of the prominent names vying for the position.
However, the former Ghana U-20 management member beleives the race is between the Okyeman Planners bankroller and the Tema Youth owner.
"Osei Palmer is a great person," Abdul Salam told FOX 97.9 FM.
"The GFA presidential race is between George Afriyie and Osei Palmer, but when it comes to the elections George stands tall," he added.
The Normalisation Committee of the Ghana Football Association have set October 25th 2019 as the day when a new President will be elected.