GFA Presidential Aspirant Nana Yaw Amponsah Welcomes Integrity Test Idea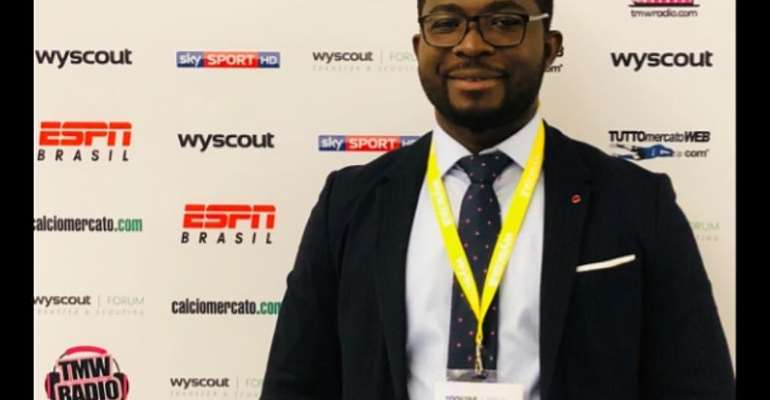 The Chief Executive officer (CEO) for Phar Rangers FC, Nana Yaw Amponsah has welcomed the idea of conducting an integrity test for all aspirants of the vacant Ghana Football Association (GFA) presidential seat.
According to the bankroller for the lower division side, the exercise is key to ensure the candidate that eventually wins the upcoming elections will deserve to lead the next regime of the association.
Speaking to journalists after a successful adoption of the newly proposed statutes by the Normalization Committee of the GFA, Nana Yaw Amponsah stressed that the football community needs a leader who can take the sport to the next level whiles calling for competence and integrity test into all aspirants.
"Now we need leaders who can take our football to another level and that is the most significant thing left after accepting the statutes, which is the legal framework.
"This is where I call and suggest we call all aspirants to the test of competence, ideas and integrity test".
The GFA presidential aspirant added "This would ensure that whoever is given the nod to lead Ghana football really deserve and would do a great job.
"It is a historic day for Ghana football because the football people had to deliberate a lot and decide on what is good for Ghana football.
"We had to break our divergent interest to get us this far and we have to thank God for that but there is more to be done".
Nana Yaw Amponsah is likely to go head to head with former GFA vice president George Afriyie, Dreams FC CEO Kurt Okraku, GHALCA chairman Kudjoe Fianoo as well as some others when the election period comes around next month.
Eric Nana Yaw Kwafo
Journalist