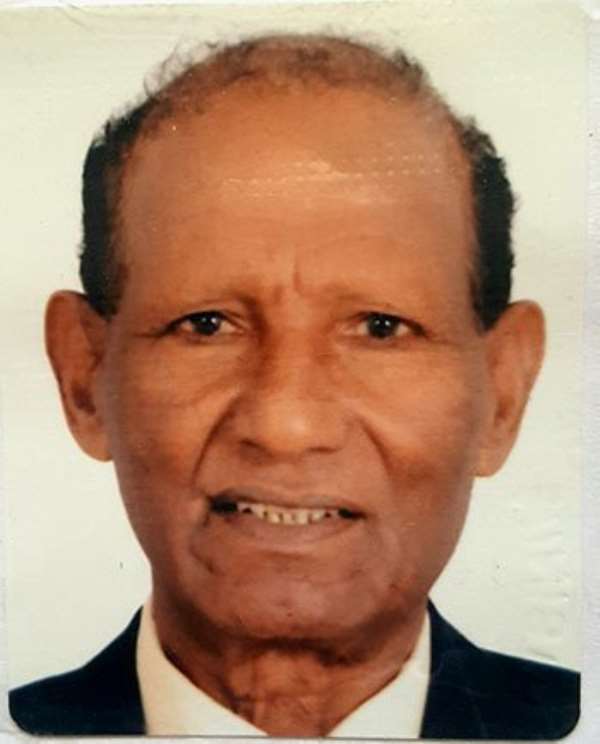 Former soft-spoken President of the Eritrean National Football Federation, Mr TesfayeGebreyesus has passed away at the age of 78 in Asmara.
Following his retirement as a referee, he contested and became the President of the Eritrean Football Federation
Tesfaye a former CECAFA President died on Saturday in Asmara after an illness and will be buried today (25th August 2019).
Tesfaye was a renowned International referee and working with both FIFA and CAF. He officiated in competitions such as the 1977 and 1981 FIFA World Youth Championships, 1984 Summer Olympics in Los Angeles, 1978 FIFA World Cup in Argentina and six Africa Cup of Nations (1970, 1978, 1980, 1984, 1986, 1988).
Tesfaye had worked for over 50 years as International Referee, FIFA's and CAF's Referees Instructor, as well as President of Football Confederation of East and Central African countries.
Mr Tesfaye had played a significant role in the renaissance and management of Eritrean football.
Mr Tesfai was awarded Medal of Honor by the Supreme Council for Sports in Africa in 2012.
The funeral service of the late Mr Tesfaye Gebreyesus was held today, 25 August at 8:00 AM at the Hazhaz Cemetery in Asmara.