Djokovic crushes Isner in ATP Finals opener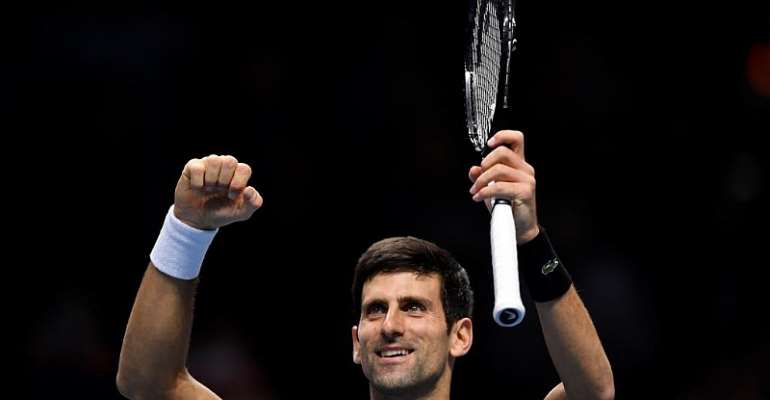 Novak Djokovic underlined his credentials as favourite to win the ATP World Tour Finals on Monday, brushing aside John Isner 6-4, 6-3 in just over an hour.
Djokovic, who returned back to the world No.1 position on Monday, is aiming for a 6th ATP Finals title at the season's event in London.
"It's great to be back at The O2 Arena, I love this place. It has been a lucky place for me over the years," Djokovic told reporters.
The 31-year-old produced an immaculate display to tame American giant John Isner, who was making his tournament debut, 6-4 6-3.
"I just prepared myself well for the match and obviously executed everything really well," he said.
"I had three breaks of serve of John which is sometimes mission impossible but I managed to be at the right place at the right time."
In stark contrast to second seed Roger Federer, who produced an error-strewn performance in defeat to Kei Nishikori on Sunday, Djokovic hit just six unforced errors and won 86 percent of points on his serve, making a mockery of the apparent challenging nature of the playing surface.
"It takes a little bit of time really to get yourself adjusted to the surface... it takes a lot of rotation, takes a lot of spin. When you serve well, also it accelerates through the court," he said in reference to the court conditions.
With Cristiano Ronaldo watching on, the top seed broke Isner in the fifth game of the first set to establish a stranglehold and never looked like allowing the American eighth seed back into the contest, breaking twice more in the second set to win in 73 minutes.
The Serb is a red-hot favourite to draw level on six titles at the season finale with Federer, who faces an uphill task to reach the semi-finals after his loss in his first round-robin match.
"I do feel a bit less, sort of say, pressure coming into a tournament knowing that I've secured the world number one spot," he added.
Djokovic, who replaced the injured Rafael Nadal at the top of the rankings last week, has stormed up the charts this year following elbow surgery and a period of indifferent form, winning Wimbledon and the US Open along the way.
Djokovic's next opponent in the group stages will be Germany's Alexander Zerev. The 21-year-old also opened his World Tour Finals campaign with a win on Monday, overcoming Croatian Marin Cilic in two tie-break sets.