Works and Housing ministry to change its name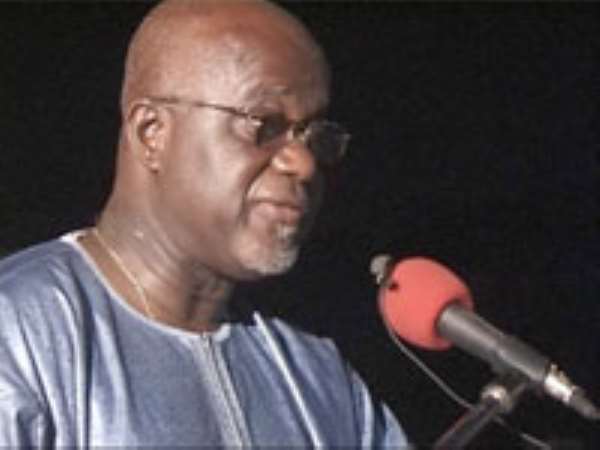 Works and housing minister, Hackman Owusu-Agyemang hinted the possibility of re-naming the Works and Housing Ministry as the Ministry of Water Resources, Works and Housing.
He said the change in name was being considered because of the importance that government attached to the improvement of water supply and the sector in general.
Mr Owusu-Agyemang was responding to a question in Parliament in connection with the distribution of water to the homes of residents of Kasoa in the Central Region.
The Minister told the House that the Ministry and the Ghana Water Company Limited (GWCL) recognised the rapid expansion of Kasoa and its environs, "hence a large diameter (28/24) pipe line from the Weija Treatment Plant to serve the area was laid to send water to Kasoa."
He said since then the GWCL, from its own resources, had laid a 15-kilometre pipeline out of the 70 kilometres of secondary and tertiary pipelines, to enable some residents of Kasoa to get connected to the water supply systems in their homes.
The sector minister said the programme, at a total cost of 2.6 billion cedis had covered various areas including Kasoa New Town and along the Nyanyanyo road.
"Mr Speaker, the cost of work on the remaining system of pipelines of various sizes to facilitate distribution of water to houses in other parts of Kasoa is estimated to cost ¢15 billion," he said.
The Minister said the GWCL, under its 2006 Development Programme had earmarked an amount of ¢2.5 billion to continue with the work.
"Barring any difficulty, the project should be completed before December, 2006."