Richard Boateng Hopeful Of A Successful Season At Real Oviedo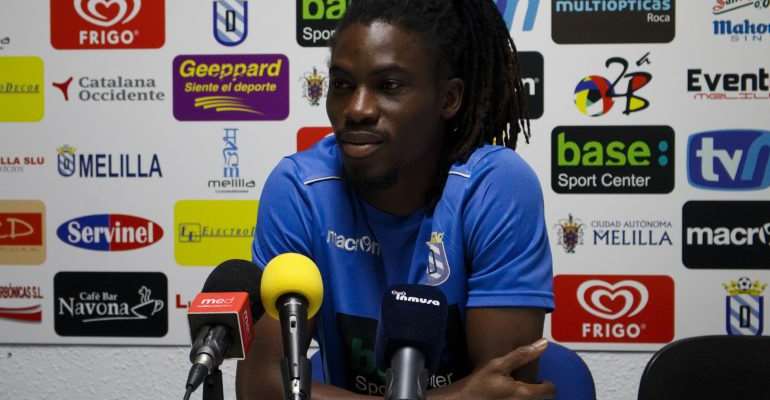 Ghanaian midfielder Richard Boateng is confident ahead of the upcoming Spanish Segunda division league with new club Real Oviedo.
The attacking midfielder joined Real Oviedo in the summer from UD Melilla, after an outstanding season, where he scored 15 goals from 31 appearances.
Richard Boateng, younger brother of former Black Stars midfielder Derek Boateng, has been preparing feverishly ahead of the Segunda opener against former his former side Extremadura.
The 25-year-old, who is enjoying the preseason indicated the team will achieve great success the coming season adding, starting the season against Extremadura will be special for him.
"I have good feelings in the preseason, the day-to-day work is good and I am adapting perfectly, I feel very comfortable, I like the ideas and philosophy of the mister, we have a good team and we are doing a lot of things. Well, although there are things we can improve, I am very happy and happy with what I see," said Boateng.
"It's a very special and important match for me, I've been to Extremadura and I know what it means to meet them again in this category, I'm very happy to see them again".