Sulley Muniru's Contract Terminated By Portuguese Club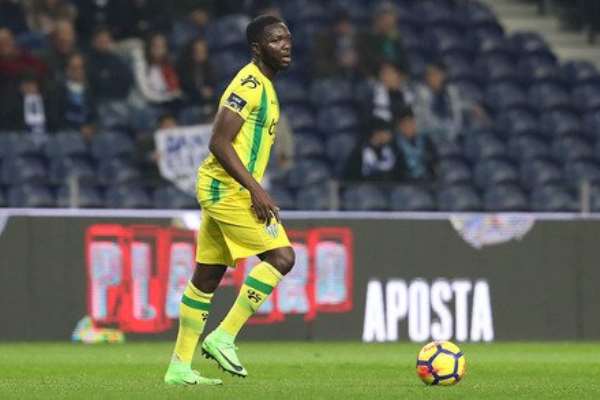 Ghanaian midfielder Sulley Muniru has had his contract terminated by Portuguese top-flight side CD Tondela ahead of the new season.
Australian defender Nick Ansell also had his contract terminated by the club. Muniru, 25 joined CD Tondela on a two year deal from Steaua Bucharest last season.
His contract was cancelled by the Romanian club after he was found guilty following a clash with a team-mate at training.
A statement on the official club website reads, "CD Tondela – Futebol, SAD announces that it has reached an agreement with the athletes Nick Ansell and Sulley Muniru for the revocation of the contracts that linked them to this society until June 2019.
"The two athletes thus cease to be part of the professional squad of this SAD with immediate effects. To both CD Tondela thanks all the professionalism shown with the jersey and wishes the greatest personal and professional success," It added.
The 25-year-old played only four matches for Tondela, who finished 11th last season.
Muniru is a younger brother of former AC Milan and Inter Milan star Sulley Ali Muntari.