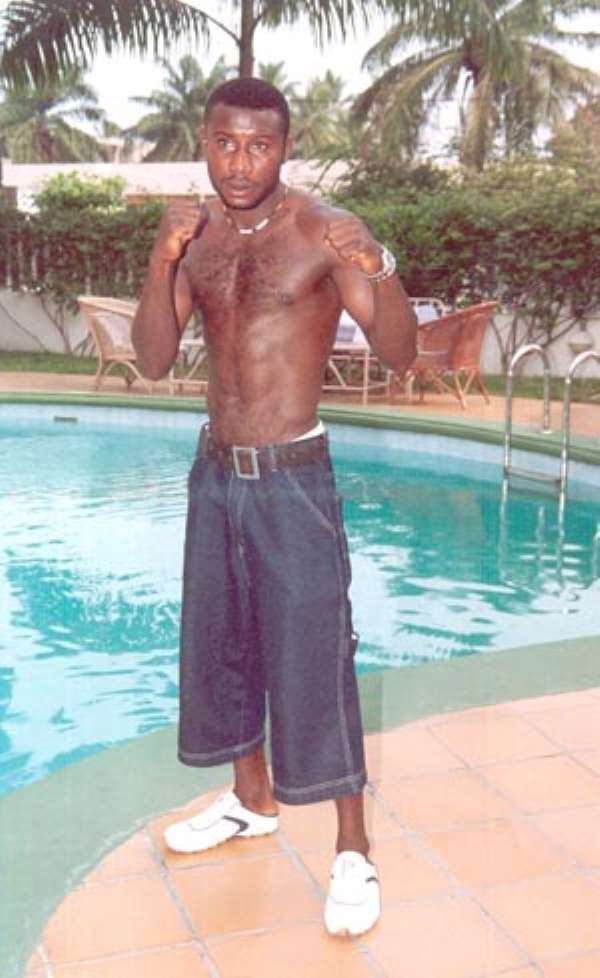 Commonwealth light middleweight champion, Osumanu Yahaya, a.k.a. Ossie Duran together with his manager,Alhaji Tofik, CEO of Ambition Promotions,will leave Accra on Sunday for London for an impending title defence against Brit, Neil Sinclair (28-4-0, 23 KOs) on September 24 at the Hilton Hotel.
The boxer who had his last fight seven months ago,has maintained regular training at the Black Panthers Gym in Accra and says he will return home with the title.'He has pedigree alright and I respect him but I will defeat him', Yahaya told the Graphic.
Sinclair who is fighting for the first time in the light middleweight division, was quoted by a Sportinglife.com web site as saying'I'm more comfortable and relaxed at this weight and I have not lost any power and by the way I am punching now,I feel I can knock out any light middle in the world'.
The Commonwealth Boxing Council(CBC) gave Yahaya a September 30 deadline to do a mandatory defence, failing which he would be stripped off the title.
However, his manager,Alhaji Tofik petitioned the CBC after which the boxer was granted voluntary defence of the light middleweight title with a condition.
The condition being the fact that the winner of the Duran/Sinclair bout will have to defend the title in 90 days.
For Alhaji Tofik, it will be one of his busiest weeks on the calendar since he will return to Accra immediately after the bout for the September 30 'Karikabuga' night at the Azumah Nelson Complex which his outfit Ambition Promotions is organising in collaboration with the Commonwealth Sports Awards.
Coincidentally,three of his boxers,Joshua Bukom Tsatsu Okine,Osumanu Akaba and Anyetie Laryea will be defending their respective titles on September 30 outside Ghana.
In South Africa Anyetei Laryea and Osumanu Akaba will be defending the WBA International Super Bantamwieght and WBC International Featherweight titles while Joshua 'Bukom Tsatsu' Okine will defend the Commonwealth welterweight title in Scotland.
'I urge all Ghanaians to pray for these boxers to raise Ghana's flag higher and higher', he told the Graphic .