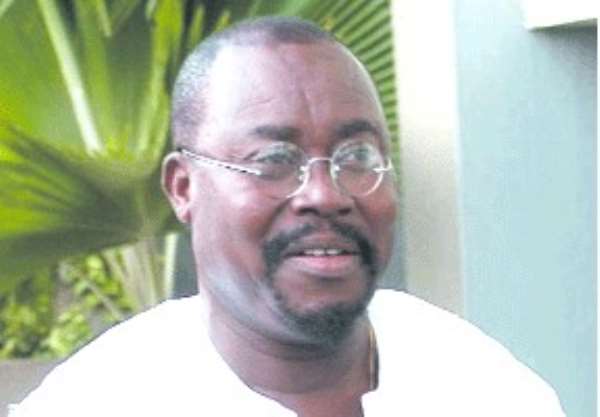 A leading member of the New Patriotic Party, Dr. Nyaho Nyaho- Tamakloe has set- up a five member anonymous committee to investigate the reasons why their supporters did not turn out to vote last Tuesday, which resulted in the defeat of the party in the Odododiodio bye- election.
He stated that he is expecting the committee's report in a forth night in order to establish why they lost such a crucial seat in one of the hottest political seats in the country.
'It still beats my imagination as to why our people did not come out to vote. Even if we had about 40 per cent of our voters coming out, we would have beaten the NDC to the seat.
'The difference was just around 500 votes. Our people did not come out to vote and that is the fact, and that is what spelt our doom, if I should use that word, 'he told the Heritage in an interview last Wednesday.
He further questioned the motivation as to why the majority of the voters in the constituency did not turn out to vote, when the Electoral Commission-EC had about 81,000 registered voters in the constituency.
' In the Korle Wokon, Kinka and Ngleshie electoral areas, we did very well, so it just beats my imagination that there was such a low turn out on the voting day.
'Why didn't they turn out and vote for both the NPP and the NDC, there should be something wrong somewhere.
'So I have commissioned a five member group in Agbogbloshie, Okaishie, and Korle Wokon areas to find out why people did not vote last Tuesday, that way I can draw a firm conclusion, he stated.
Dr. Nyaho Nyaho- Tamakloe, who is also a founding member of the party, however told the Heritage that, what he could prescribe as the main cause of the party's defeat at the polls last Tuesday was traits of apathy that reared its head in the party in the days leading to the bye- election.
The firebrand politician intimated that what happened at the Odododiodio constituency is of concern to the party adding, 'like any other political party, the loss is of great concern to us.'
He said although the NDC won the seat, it is not an indication that they can cause such an upset in subsequent elections sating "the NPP is a strong arty and can rise up on any occasion."
"We are s strong party: we know what to do when things happen like this. But I want to make this clear that, whatever happens in Accra should not be used as a yardstick to measure the performance of the NPP," he said.